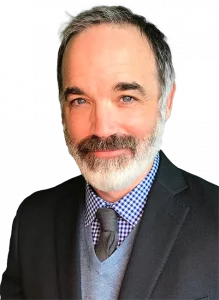 Madison, Wis.-based First Business Bank has hired Joseph Matte as senior director of IT security and compliance.
"We are excited that Joseph is joining our team to lead our extensive cybersecurity efforts to protect our clients' information assets," said Dan Ovokaitys, chief information officer of First Business Financial Services Inc., parent company of First Business Bank. "His military and government sector IT security experience will prove to be invaluable, as cyber threats continue to rapidly increase on a global basis." 
Matte has more than 18 years of cybersecurity experience. He worked in various roles with the state of Wisconsin from 2013-2021, including chief information security officer of the Wisconsin Department of Revenue, CISO of the Wisconsin Department of Employee Trust Funds, and as an information security governance, risk and compliance analyst at the Wisconsin Department of Administration. A veteran, Matte served as an officer in the U.S. Air Force and as a U.S. Marine infantryman; he has also held other federal government roles. 
Matte received his Bachelor of Science degree from Lamar University in Beaumont, Texas, and a Master of Cybersecurity from Norwich University.