First Dakota National Bank CEO Larry Ness will retire at the end of this year following a 40-year career with the bank.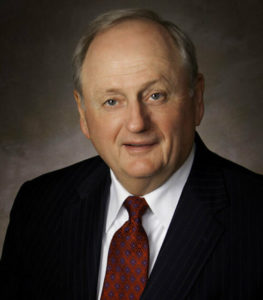 Ness, 77, has served as CEO of the $2.6 billion bank since 1983. He will be succeeded by bank president Rob Stephenson. 
Ness, who became the bank's majority in 1995, plans to remain on the board. 
First Dakota National Bank has 370 employees, including Ness's three sons, who are now majority owners of the bank: Rob, chief financial officer; Aaron, market manager for Yankton; and Michael, Sioux Falls market president. According to SiouxFalls Business, the trio plan to exchange two-to-three terms as board chair.  
Prior to the start of his career at the bank, Ness had been a national bank examiner and examined First Dakota National Bank himself since 1970. In 1981 he was hired as executive vice president of South Dakota-based First National Bank, Volga, east of Brookings.
 Ness grew up in the industry. His grandfather, a farmer who came to South Dakota from Norway, helped start the first bank in Sinai, South Dakota. Ness' parents later served on the bank's board of directors.