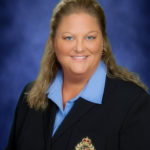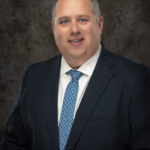 First Federal Bank of Wisconsin, Waukesha, has named Brian McManus senior vice president of lending and executive officer and Michelle Haslam senior vice president of operations and executive officer.
McManus, a 20-year banking industry veteran, was most recently senior vice president of commercial lending, his title when he joined the bank last year. Prior to that, he worked for BMO Harris Bank (formerly M&I Bank) leading the asset based lending division and later managing a special assets management unit team for BMO with employees across the Midwest. He also spent 10 years working for Wells Fargo's asset based lending group as an analyst, collateral examiner, and lender.
McManus serves as chairman of the St. Thomas Aquinas Academy Advisory Board and the City of St. Francis Economic Development Committee. He has a Bachelor of Science degree in business administration, marketing and sales from the University of Wisconsin-Platteville.
Haslam was most recently information security risk officer and has 29 years of industry experience. She has held roles as assistant vice president, vice president, collections specialist, compliance officer, compliance specialist and director of internal audit prior to her tenure at First Federal Bank.
Haslam is an active member of the Wisconsin Bankers Association compliance advisory board and IT/operations committee, and serves as faculty and director for Wisconsin Bankers Association Deposit compliance school and loan compliance school.