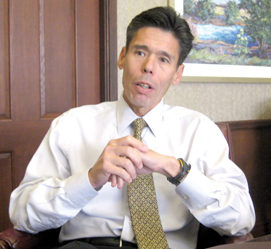 Warburg Pincus, a global private equity firm, is purchasing 55 percent of the Lending Solutions business of Fiserv. Fiserv will receive approximately $395 million in net after-tax proceeds and retain a 45 percent equity interest in the business.
The joint venture will include all of the automotive loan origination and servicing products and related operations of Fiserv, as well as its LoanServ™ mortgage and consumer loan servicing platform. Fiserv will retain its Secure Lending™ product for e-contracting and its UniFi® mortgage origination solution.
The new venture is also expected to create value for current and future Fiserv clients by partnering closely with Fiserv for seamless delivery of account processing, integrated billing and payments and LoanComplete™ solutions, and through Warburg Pincus' demonstrated expertise and track record in growing financial technology businesses of scale. The business will continue to be led by Bret Leech, currently president of Fiserv Lending Solutions.
"We expect this partnership with Warburg Pincus to further enhance service and innovation across the lending marketplace," said Jeffery Yabuki, Fiserv president and CEO. "In addition, we will continue to provide integration advantages to ensure our collective clients get the best of both organizations to provide differentiated value for our clients, associates and shareholders."
The Fiserv Lending Solutions business is involved in automotive lending origination technology, automotive lending servicing technology and process solutions, as well as comprehensive mortgage and consumer loan servicing solutions.
"We are pleased to partner with Fiserv and the Lending Solutions leadership team on this new joint venture, which brings together two leading businesses that provide mission-critical solutions to a growing and attractive client base," said Jim Neary, managing director, Warburg Pincus. "We see meaningful opportunity to further build this business into a leading platform in automotive and mortgage lending technology."
Warburg Pincus brings more than four decades of growth focused investing in financial services and deep experience in advancing technology products and platforms that serve a diverse range of consumer lending needs across multiple business channels.
The transaction, which is subject to customary closing conditions, is targeted to close by March 31.