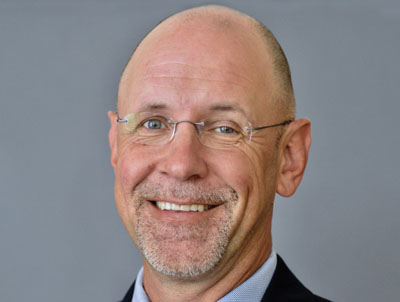 Community banks have been the absolute backbone of making productive capital available to rural America for constructive finance. I think it's important to recognize that as the nature of this industry moves forward, the distinction between ownership and operations becomes more blurred as large operations happen. Institutional owners are still extremely interested in access to farmland assets for investments. Community banks have been in the "wash of the boat" when some of these funds come through and I think it's important to get those relationships correct going forward.
In the previous crisis, which was in the 1980s, nominal interest rates were approaching 20 percent and loan-to-value ratios could easily be 80 percent and we amortized loans for up to 40 years. We don't have those practices anymore.
In addition, we have a fundamentally different crop insurance program that has provided a completely different safety net than existed in the past. In addition to low interest rates, it's important to recognize [safety nets] for supporting asset values.
The long-term thesis for farmland returns is actually pretty strong, if the world's population continues to grow and continues to move from third to second world and the multiplication of protein diets requires a whole bunch more grain to be grown. Likewise, the movement toward precision or digital agricultural platforms has really improved efficiency: farmers have never before grown so much so safely with so little and for so little money.
The institutional world has struggled to come up with accurate measures of farmland returns and accurate classifications of farmland loans. Despite the four or five years of low income on a national basis, while we have more classified loans, the delinquency loss rates and nonaccrual rates seem to always startle what I call the "public press narrative" that doesn't live every day in agriculture. Agriculture in total was generating north of 6 percent total return on investment last year, about 5.9 percent in row crops alone. And the indicators seem to be quite puzzling if you just pick up the local newspaper and look at the price of corn, the price of milk right now, or the price of commodities in general.
What I want to propose is that in addition to modernizing the regulation, modernizing the definition of a farm and modernizing the information systems we use to communicate are also important. I don't know if there is any better final connection to that than the community bank because the local knowledge always is the final hurdle in understanding whether something works or does not work. So the community banking system is absolutely vital and critical and will be for a long time. It's the connection to the local knowledge.
I think the future is fairly bright despite the current financial indicators because the working capital crunch that exists in agriculture now is temporary. The prospects for long-term growth in demand for products is actually quite positive. The implications from movements toward more digital agriculture are extremely positive. So I'm looking for the bright shining side of this argument, as well as asking how are we missing all the other indicators that help explain why actual loss rates and actual losses have been lower than you would see in the public press? And do we have some obligation to help educate and reshape the narrative around some of those things as well?
Bruce J. Scherrick, Ph.D., is professor of agriculture and applied finance, and director of the TIAA-CREF Center for Farmland Research at the University of Illinois, Urbana-Champaign. Scherrick also serves on the board of Farmer Mac. His comments were made March 28 during a Telephone Town Hall with Fed Governor Mikki Bowman at the Independent Community Bankers of New Mexico's Ag Lenders Conference.