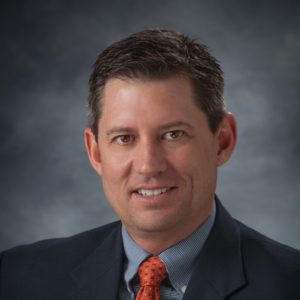 First National Bank and Trust in Beloit, Wis., is expanding its market with an LPO in Janesville, Wis., set to open this spring.
The new office, located at 101 East Milwaukee Street, will be led by Senior Vice President and Commercial Banking Manager Scott Bordwell. Previously with BMO Harris, he has a Bachelor of Arts degree in finance from the University of Wisconsin-Whitewater.
Bordwell has more than 30 years of commercial and business banking experience in the Janesville market who joined the bank in January 2020. Joining him in the office are Aron Bussan, vice president commercial loan officer, and Stephanie Lawton, vice president small business portfolio manager. From FNBT's Beloit office, Dave Marshick, senior vice president commercial banking manager, and Brian Anderson, vice president commercial loan officer, will also serve customers at the Janesville LPO.
"We are very excited to open this loan production office in Janesville," said Don O'Day, Executive Vice President and Chief Banking Officer. "Scott, Dave, Aron, Brian and Stephanie all have roots in this city and are active in community affairs. We are confident in their ability to reinforce our commitment to the Janesville area."
The $1.4 billion FBNT has 16 offices in southern Wisconsin and northern Illinois.