The jump from pre-calculus to community bank president and CEO is not a typical one. In Shane Pilarski's case, the jump from high school math teacher to loan clerk at Alliance Bank, Francesville, Ind., was not meant to be permanent.
Pilarski and her husband moved about 45 miles from Kentland, Ind., to Francesville. Just as notable as the distance from the new home to South Newton High School in Kentland, the commute also crossed from the Eastern time zone to the Central. For about a year, the clock said Pilarski arrived at school 15 minutes before she left home.
"I decided I wanted to find a job that was a little closer, we wanted to start a family," Pilarski said. "There were no teaching jobs local, but there was a job at the bank that was posted. I thought, I'm going to take that until a teaching job opens up.
That was in 2002.
"I've been here ever since."
Pilarski is a 2017 selection for Outstanding Women in Banking honors, along with four others. The recognition, sponsored by CliftonLarsonAllen, is presented by BankBeat.
A few years after starting at Alliance Bank, Pilarski almost returned to the textbooks. Then a credit analyst, the nearby job in her original profession of seven years had her attention, but she recognized a good thing going at Alliance.
"When it came down to the wire, I just really decided I liked what I was doing on a day-to-day basis and wanted to stay," she said. "Once I made that decision, I've really never considered leaving banking."
A departure now would be surprising. Pilarski continued up the Alliance ladder until she was established as the next step in succession planning at the $307.8 million bank. That process was expedited when then-President and CEO Terry Stevens was diagnosed with pancreatic cancer in November of 2015. In short order after that terrible news, Pilarski began taking on more duties.
"[Stevens] was true to his responsibility for the leadership of the bank in that one of his very first concerns was of who is going to continue," Pilarski said. "It was just within a matter of a couple of days after his diagnosis he and a couple of the board members talked to me about at least stepping up and taking a much more active role while Terry was fighting his fight. We were all optimistic that it would be a successful fight."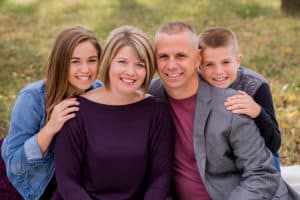 Stevens died Aug. 14, 2016, at the age of 59.
At the end of the month, the Alliance board named Pilarski interim CEO. The temporary tag was removed at the end of February.
"When it is a community bank and they lose anyone within the bank, it is a family, so there is a sense of mourning," said Laura Wilson, vice president of communications for the Indiana Bankers Association. "Alliance Bank has handled the transition well, and much of that would be attributed to Shane. It was a tough position to walk into, but she also recognized the value of having worked under and been mentored by Terry's leadership."
Pilarski credits a number of Stevens' peers for some of her success. He was an active member of a community bank president peer group across northern Indiana.
"The one thing that I've been so [impressed and amazed by] is the compassion of other community bankers," she said. "Immediately, they were all reaching out. I had presidents and CEOs from places that are our direct competitors reaching out and offering help in any way."
Only among them for a year now, Pilarski already contributes regularly to the peer group. As one of the younger bank CEOs in Indiana at age 48 — and the first woman on the board at Alliance — she offers a different viewpoint than many of her colleagues.
Most would consider Kent Liechty, president at First Bank of Berne and a member of the peer group, to be in the early years of his career, having taken over only seven years ago. Yet, he points out how much has changed in that time span. Pilarski did not have to endure the implementation of Dodd-Frank or the initial cybersecurity concerns, not to mention the recession.
"She brings that fresh perspective that really helps to meld the group and bring some fresh ideas," Liechty said. "Maybe even a better understanding of some technology and some new issues that are impacting our banking industry."
None of this was Pilarski's plan. She certainly never expected to be leading Alliance Bank by now, and in at least one respect, wishes that was not the case.
Her chance to teach math again will come soon. Her daughter, Emily, is a freshman in high school and her son, Jacob, is in sixth grade. Pre-calculus and calculus homework are not far off.