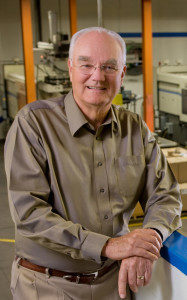 In what is becoming a yearly tradition, Minnesota banker Dennis Frandsen is picking up the college tab for several classes of high school seniors.
The founder of Frandsen Financial Corporation offered to foot the bill for every senior in two Midwest high schools who opts to attend a two-year technical college. The offer would cover books and tuition.
Luck Public Schools Superintendent Cory Hinkel announced the offer at Luck High School's beginning of the year assembly, including 34 seniors sitting in the front row. Frandsen said he planned to make a similar offer to members of the class of 2019 at Rush City High School in Minnesota.
Last year he extended a similar offer to the graduating class at Rush City High School if they chose to attend local Pine Technical and Community College, Pine City, Minn. Besides covering tuition, he gave a stipend to cover book costs and other fees.
Frandsen told local TV station KARE 11 that he wanted to give students who weren't top performers a leg up. "What about the average students?" he asked, noting he was an average high school student at best. "Are we just going to forget about them?"
A self-made success who never went to college, Frandsen attended Luck High School for one year before transferring to nearby Frederic High School. He has maintained ties to the community since moving to Rush City, where he met his wife.
Frandsen created the Frandsen Family Foundation this year to pay college tuition for kids in small towns.
The $1.7 billion Frandsen Bank and Trust has 35 offices in communities across Minnesota, North Dakota and Wisconsin, including one in Luck.