The city of Fargo, N.D., joined forces with its own Gate City Bank to launch a new element of its Neighborhood Revitalization Initative.
The bank has created a two million dollar loan pool for the NRI program. It is available to homeowners of an owner-occupied residence that is 40 years or older and with an assessed value must be less than $250,000. The maximum amount of the loan through the NRI program is $75,000, and the program offers an interest rate of 3.59 percent APR.  The deadline to apply is October 31, 2018.
"Serving our customers and connecting with our communities is the cornerstone of Gate City Bank's mission," said Kim Settel, vice president of personal lending at the $2.1 billion bank. "We are privileged to continue to work with the City of Fargo to help build a better way of life for our friends and neighbors in the Fargo community."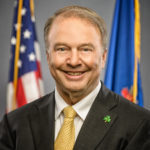 Fargo's NRI project is a series of programs designed to work together to improve neighborhood quality of life and encourage investment in the city's existing housing stock.
"I am very pleased to see the continuation and improvement of the NRI program," said Fargo Mayor Tim Mahoney. "Since 2003, this program has helped hundreds of Fargo homeowners improve their properties, and the resulting improvements have had a very positive effect on Fargo's neighborhoods. Strong neighborhoods build strong communities."