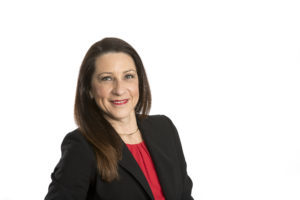 Not one day goes by that I don't see at least one article talking about how to handle the Millennial generation as employees: what they want, how to attract them and retain their talent, and even just how to communicate with them. It's time to stop talking about all the challenges Millennials bring to the workforce.
I am a Gen X professional full-time working woman and mother of two Millennials. I have taught them a lot on how to be professionals, building their work ethic, getting their formal education, working hard, and being patient to obtain higher paying jobs. I have mentored over fifteen Millennials over the years. I have also learned a lot from them – how they think, their views regarding career, work and life balance, their values and beliefs.
When I was working at a bank, I managed employees from ages 23 to 67 – all in the same team! I treated them all fairly yet differently. But not because of their ages. I treated them differently because each person is unique, as an individual. I got to know them personally and molded my leadership and management styles to each of them. I learned their personalities and identified their skills and talents. Doing this really helped me to understand the ways they wanted to be recognized, rewarded and challenged as well as what drove them to stay committed.
My conclusion: Millennials are awesome people. They are educated and excited about starting and building their careers. They want to contribute to society, and they want to create significance change and difference now—not later when they're in their 60s.
They want what we all want regardless of age: to be valued and recognized for their individual contributions to the organization. The only difference is that they are voicing those desires instead of staying silent and going with the flow. They have seen the previous generation work very hard, too, and sometimes lose everything due to the market or not be able to retire because of financial burdens. They want to enjoy life NOW while they still work and as they contribute to society.
Why wait? They want to see the world and travel while they're still young enough to enjoy it, before they're old and tired. They do want to have children but want to enjoy them and watch them grow up—both mothers and fathers. They're very smart and, because of their knowledge of technology, much more efficient than the previous generations. Therefore, they can afford to do their jobs quicker. What took previous workers 60 to 70 hours a week to accomplish, it may take them just the 40 to 45 hours a week. And what is wrong with all of these desires? Why should we blame them? It's what we all have wanted and couldn't get.
At the same time, I appreciate Baby Boomers. They are my mentors. I respect their knowledge and their experience. I have learned a ton from them too. Most of them are willing to pass on their knowledge. Based on my own observation and my relationships with many Baby Boomers, the majority do want to retire at some point but many haven't been able to due to financial burdens and many of them truly enjoy working. The challenge comes when the older workers want to stay in the workforce but refuse to learn the technology to do their jobs. This situation creates frustration for the rest of the staff, and especially for Millennials.
But members of Gen X also have the advantage of having grown up with most of the technology we have available and they have been able to use it throughout their careers. The Gen X group is in a unique situation. They are carrying the burden of the extra workload the Baby Boomers are leaving behind when they retire. At the same time, they are training the next generation as they enter the workforce.
After pondering these generations, I would like to share some thoughts to help all the generations work together better:
To Millennials:
Help, train, and teach the older generations on technology and new ways of doing things.

Respect their knowledge and expertise.

Be open to learning from them.

Be patient, both with the older generations as they learn the new technology and also patient as you wait to earn the privileges in the workplace that only come with years of work and life experience.
To Baby Boomers:
Learn technology. Embrace it and use it to help you be more efficient in your job.

Respect the young workers as they also know a lot—just different things than you know.

Teach the young workers what you know about work life experience.

Be open to learn from the younger workers—both Gen X and Millennials.
To Gen X:
Become the connector of both generations. Be the bridge!

Learn from both generations and enjoy being in the middle.

Take advantage of the situation and make as many connections as you can so you're able to mentor younger workers and also be mentored by the older workers.
We are all different and unique yet we all want these main things:
To feel valued

To be significant

To be recognized for our work

To contribute to society
I want to encourage working people from all generations to collaborate as one team. Age should not matter. What matters is that we work together to accomplish the vision of the companies we work for, which for the most part, is to help others with their products and services while making a profit.
The April BankBeat webinar titled, "Negotiating Skills for Success in Community Banking" will feature Marci Malzahn (April 18) . In this webinar Marci will cover why excellent negotiation skills are requisite for success in business. Attendees will learn negotiation strategies to gain influence in their job and achieve success in all areas of life. Plus attendees will be shown tactics to implement right away. For more information or to register, click here.
Marci Malzahn is president and founder of Malzahn Strategic (www.malzahnstrategic.com), a community bank consultancy focused on strategic planning, enterprise risk management, cash management, and talent management. Marci is also a professional speaker and published author of three books. You can contact Marci for speaking engagements through her website at www.marciamalzahn.com or email her at [email protected]. You can purchase Marci's books at www.Amazon.com.