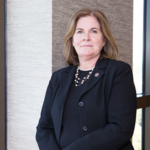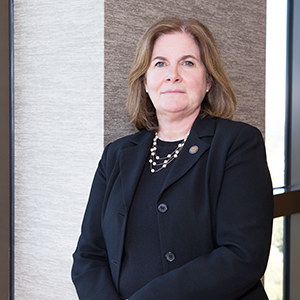 The Federal Reserve Open Market Committee will need to continue raising interest rates to cool historically high inflation rates, said Esther George, president of the Federal Reserve Bank of Kansas City. 
George discussed the state of the economy during an online address hosted by Karen Dynan, an economist and non-resident senior fellow at the Washington-based think tank Peterson Institute for International Economics. 
Inflation as measured by personal consumption expenditures increased 8.3 percent over the last 12 months ending in August. That's a decrease from July's 8.5 percent and June's four-decade-high 9.1 percent, but still well above the Fed's 2 percent long-term goal. The FOMC has already increased the Fed Funds rate by 225 basis points since March, and is accelerating its process of shrinking its nearly $9 trillion balance sheet. 
Traders see a near certainty that the Federal Reserve will enact its third consecutive 0.75 percentage point interest rate increase when it meets later this month, as reported by CNBC. That followed a series of positive economic statements and data from Fed officials, indicating their currently tight policy will persist well into the future. 
 George said the pace of that drawdown will need to be based on observing the current economic conditions, rather than relying on theoretical models or pre-pandemic trends. "Given the likely lags in the passthrough of tighter monetary policy to real economic conditions, this argues for steadiness and purposefulness over speed," George said. 
Dynan noted that an unintended consequence of bringing down inflation is higher unemployment rates. George said it is too early to tell whether that will happen due to the Fed's current tight approach. 
Though the shortage of supplies that fueled inflation was initially seen as reflecting temporary disruptions, George said ongoing damage to global supply chains, the quick destruction of service-sector capacity, and dramatic drops in workforce engagement and participation will likely pose economic supply drags. The war in Ukraine, European energy supply disruptions, and global drought conditions have continued to wreak havoc on agriculture and transportation sectors.