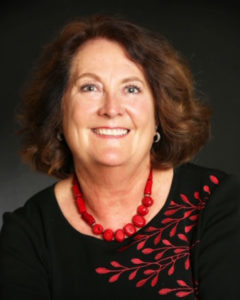 Karen Gregerson, president and CEO of The Farmers Bank, Frankfort, Ind., has been honored with the 2020 Indiana Bankers Association Woman of the Year award. This annual award recognizes a woman in banking who is community-active, achievement-oriented, and who contributes to team success.
Jessica Lehman, director of agribusiness banking at the Portland, Ind., office of First Financial Bank, Cincinnati, has been honored with the IBA's 2020 Woman on the Rise award. This honor recognizes a woman in banking age 40 or younger who makes a positive impact in her industry and community through engagement, drive and teamwork.
The awards were presented on Oct. 23 during the virtual IBA Banking on Women Conference.
Gregerson joined The Farmers Bank in 2016 as president and CEO. She had 34 years of prior experience with STAR Bank, Fort Wayne, Ind. She also serves in leadership as a board member of the Indiana Statewide Certified Development Corporation and as a director of the Federal Home Loan Bank of Indianapolis. When she joined the FHLBI board in 2012, Gregerson was the first female member director to be elected. 
Within the community, Gregerson currently serves on the Clinton County United Way board, IUK Clinton County Advisory Board, Partners in Progress board, SHARP board, and PEPP board. She has served as past president and campaign chair for Clinton County United Way. She has also been active with Girl Scouts of America, Habitat for Humanity, Junior Achievement and the United Way for Allen County. 
A certified public accountant, Gregerson earned a bachelor's degree from Ball State University and a master's degree from Indiana Tech. In 2016, she was recognized as an Outstanding Woman in Banking by BankBeat magazine.
"Karen Gregerson is an accomplished bank leader and a strong industry advocate. We appreciate all that she does in support of the Indiana banking community," said Amber Van Til, IBA president and CEO.
Lehman joined First Financial Bank in 2016 following prior experience with Farm Credit Mid-America, where she earned recognition as Top New Performer, and as an adviser with Beck's Hybrids. She was named Outstanding Sophomore in Agricultural Economics at Purdue University, West Lafayette, Ind., where she double majored in agricultural education and agricultural economics.
In the community, Lehman volunteers for multiple organizations, including: the Indiana Agri-Institute; the Agribusiness Council of Indiana; the Women of Indiana Agribusiness Seminar Series; Women in Agribusiness; the Miss Adams County Fair Queen Pageant; the Indiana Association of Fairs & Festivals; Indiana Farm Bureau; the American Shorthorn Association; and the online Farm Journal publication.
"Jessica Lehman truly is one to watch," Van Til said. "As a successful agribusiness banker, she has proven her ability to excel in both banking and agriculture, all while contributing time and talent to the community."