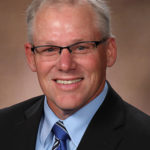 Jeff Gribben has been named president of First Citizens Bank, Mason City, Iowa. He takes on the role from Marti Rodamaker, who remains CEO and chair of the $1.5 billion bank.
Gribben has been at First Citizens Bank for over 20 years, most recently serving as executive vice president and chief strategy officer. A CPA, he has a Bachelor of Arts degree from Buena Vista College in Storm Lake, Iowa.
Gribben currently serves on the board of SHAZAM in Johnston, Iowa, and is a member of the executive and steering committees. He sits on the committee for cyber and data security at the Independent Community Bankers of America and is a past chair of the Iowa Bankers Association. He is a board member for the Mason City Chamber of Commerce and has served in numerous local volunteer positions supporting non-profit organizations in the community.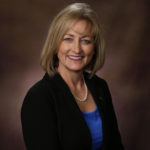 "Jeff will bring renewed energy and a fresh perspective to the position of president," Rodamaker said. "Over the last twenty years at First Citizens he has helped shape the culture of our organization. He understands our business and our corporate values, and I am excited to watch him continue to grow the organization. I look forward to my continued involvement in providing guidance and helping shape the strategic direction in the future."
First Citizens has eight offices in Iowa and one in Minnesota.