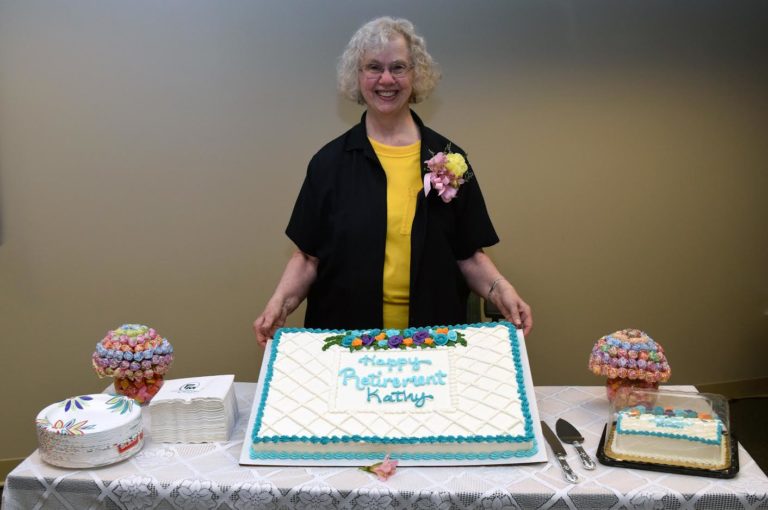 The Wisconsin Bankers Association recently recognized retired Wisconsin banker Kathy Harle for her six decades in banking with a plaque commemorating her service to the state's financial industry. 
Harle's career at the Columbus-based Farmers & Merchants Union Bank began in 1961, after an American Legion board member encouraged her to apply for an open position. She started in the bookkeeping department. A secretary, Harle was tasked with drawing up loan papers, including analyzing all signatures, hand-shipping items, and entering information by hand, all time-consuming tasks. 
"I kind of was a jack-of-all-trades," she noted. 
Despite the strenuous bookwork, Harle said she enjoyed her position and appreciated the kindness of the bank board and Columbus' small-town environment. "I liked it, and I liked the computer world that made things work a lot better, more efficiently and so forth," Harle noted. "I enjoyed working with the clientele, and the board was always very supportive to me." 
Farmers & Merchants Union Bank President & CEO Randy Bobholz worked with Harle from 1980 until her retirement. He trained under her and was immediately struck by how humble and detail-oriented she was. Bobholz, Harle and a third employee attended conferences in Chicago and Lincoln, Neb., to gain a better understanding of the industry before the bank rolled out its first computer. Harle led the rollout of online payroll, health insurance and 401(k) offerings.
"You won't find anyone else who is as ethical and honest as she is," Bobholz said.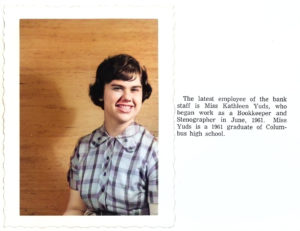 Harle, who enjoyed the small-town atmosphere of Columbus, greeted her customers by name, "to show that you're on their side and that you want to work with them as much as possible, and help them out, that you're there to serve them." She ensured that the internal environment was supportive as well: Bookkeeping employees would get together outside of work hours, to share a meal and spend an evening together.  
Harle married her husband, fellow bank employee David, in the mid-1980s. David, who worked in the loan department, died in late March after fighting cancer over the past 4 1/2 years of his life. Even then, the small town feel of the bank shone through: Loan customers would call to ask how he was doing. Following her husband's death, Harle received sympathy cards from two granddaughters of the man who was her boss when she began her career at Farmers & Merchants Union Bank.  
"It's still my bank, even if I'm retired," she noted. "Say you live in the same place all of the time, you know your neighbors and so forth. When you work in the bank all those years, you know them all — even retired ones."