Heartland BanCorp, Whitehall, Ohio, the holding company for Heartland Bank, agreed to acquire Victory Community Bank, Fort Mitchell, Ky.
In a transaction worth $41.1 million, the $1.1 billion bank will pay $35.5 million in cash and 58,935 shares of Heartland's common stock for the $179 million Kentucky-based bank.
"We are thrilled to have Victory Community Bank and its employees join the Heartland team," said G. Scott McComb, CEO of Heartland. "This transaction expands Heartland's presence in the attractive northern Kentucky and Cincinnati markets and represents a complementary fit, both strategically and culturally, with Heartland's business model."
The merger, unanimously agreed upon by both institutions, will be completed in the second quarter of 2020 upon regulatory approval and customary closing conditions.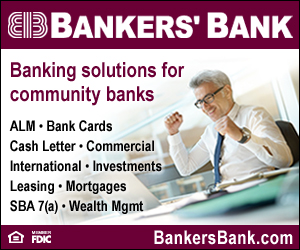 John Kenkel, the current president and CEO of Victory Community Bank, will join Heartland's board of directors.
"Being able to partner with a strong community bank that is focused on providing great customer service and has a deep commitment to the communities where it operates, is a great opportunity for us," Kenkel said. "We look forward to partnering our mortgage business with Heartland for years to come."
The transaction value is equal to about 161 percent of Victory's book value, and 13 times its net income for the last 12 months.
Victory Community started as a de novo bank in 2003, and serves the northern Kentucky and greater Cincinnati area, with a residential focus on mortgage lending.
"Victory's strong non-interest income generation complements our own strategies and its loan portfolio provides diversity to our balance sheet," McComb said.
Brian T. Mauntel, president and chief operating officer of Heartland Bank has spent 10 years cultivating business friendships in northern Kentucky. 
"We believe this strategic partnership with Victory Community Bank will provide the opportunity to attract local talent, grow market share in northern Kentucky, and present differentiated community banking to the Greater Cincinnati region that is known for entrepreneurial success stories," Mauntel said.