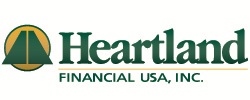 Rockford-based Illinois Bank & Trust, a subsidiary of Iowa's Heartland Financial USA, has agreed to acquire the assets and deposits of Rockford Bank & Trust, subsidiary of QCR Holdings, Moline, Ill., for $59.2 million.
Founded in 2005, RB&T has $523 million in assets, $423 million in loans, and $453 million in deposits as of June 30. RB&T serves the Rockford market from two full-service banking centers.
IB&T had $853 million in total assets as of June 30. It operates eight full-service banking centers in Rockford and northwestern Illinois. 
The transaction, expected to close in the fourth quarter, will create Heartland's fifth largest bank subsidiary with assets of approximately $1.3 billion and 10 banking centers, when fully integrated early next year. Jeffrey S. Hultman, president and CEO of IB&T, will continue in his position as CEO of IB&T and Thomas D. Budd, president and CEO of RB&T, will assume the role of president of IB&T.
"We are growing our presence and adding additional scale in the Rockford market, where we have been quite successful," said Lynn B. Fuller, executive operating chair of Heartland. "Rockford Bank & Trust is an excellent fit for our community banking business model, and we are pleased the Rockford Bank & Trust team will be joining with the Illinois Bank & Trust team to expand and continue our success in the market."
After completing the acquisition of the assets of RB&T, Dubuque-based Heartland will have total assets of approximately $12.6 billion with 118 full-service banking locations operating in 12 states.
QCR will have about $4.5 billion in assets and four different charters following the deal: Cedar Rapids Bank and Trust Company, Cedar Rapids, Iowa; Community State Bank, Ankeny, Iowa; Quad City Bank & Trust Company, Bettendorf, Iowa; and Springfield First Community Bank, Springfield, Mo. 
In connection with the transaction, Panoramic Capital Advisors, Inc. served as financial advisor to Heartland and Dorsey & Whitney LLP served as Heartland's legal counsel. Barack Ferrazzano Kirschbaum & Nagelberg LLP served as QCRH's legal counsel.