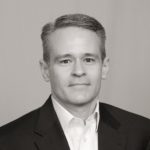 David Prince was named executive vice president and head of commercial lending at Dubuque, Iowa-based Heartland Financial USA.
He will join the company's executive leadership team and report to President and CEO Bruce Lee.
Prince's background includes an array of experiences across national and regional financial services companies. He has served in leadership roles at National City, GE Capital and most recently, with Associated Bank, Green Bay, Wis., as group executive vice president and head of the bank's Minnesota corporate and commercial banking group.
"David brings the right combination of strategic leadership and hands on corporate and commercial banking expertise to our company," Lee said. "He is an impressive, positive, high-achieving leader who is passionate about serving customers and driving results. David is extremely well-positioned to lead our growing commercial banking business."
Prince has an MBA in banking and finance from Case Western Reserve University, Weatherhead School of Management, in Cleveland, and a Bachelor of Arts degree in economics from Allegheny College in Pennsylvania. He is treasurer for the board of the Minneapolis Regional Chamber of Commerce and is vice chair of HIRED, a Minneapolis workforce development nonprofit for disadvantaged jobseekers.
"I am very proud to join the Heartland team," Prince said. "Commercial banking at Heartland banks continues to expand, providing great opportunity for us to service businesses of all sizes. I look forward to working with the commercial team to accelerate our growth within each of our markets."