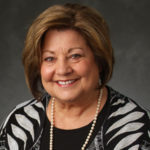 Anne Hofstede, longtime head of operations at United Bankers' Bank, Bloomington, Minn., will retire in August. She will be replaced by Senior Vice President Mary Williams as head of operations.
The daughter of a banker, Hofstede grew up with a keen sense of the impact community banking has on small towns and neighborhoods. Her father Frank Pecchia, who worked at Northeast Bank in Minneapolis, gave Hofstede her first job at 16. She liked banking enough to apply for a bookkeeping job at UBB, then known as Independent State Bank of Minnesota, in 1977.
"We had a president, a loan officer, an investment guy, a cashier, a receptionist and me," Hofstede said. "When I interviewed and they told me their general ledger was posted by hand, I thought okay, I'll be putting ledger cards into one of those old Burroughs machines. But then when I got here and they handed me big accounting ledgers, red and blue pens, and an adding machine, I was like holy cow, they really meant manual."
Having survived the ag crisis of the 1980s, Hofstede rose from bookkeeper to assistant vice president, vice president to senior vice president to executive vice president, guiding UBB Operations through a string of backroom breakthroughs along the way. It started with automated ACH in the late '80s, online banking in the '90s, and real-time reporting today on most transaction and management activities
UBB CFO Karen Knafla, who worked beside Hofstede on the UBB executive team for 16 years, called her the queen of customer service while UBB's head of securities Ben Eskierka praised her mentoring skills.
"Anne is a strong woman who is a powerful role model in what has been a male-dominated banking industry. She taught me more about how to provide exceptional customer service than anyone else in my career," Eskierka said. "I am so thankful that she hired me 32 years ago and remains my good friend to this day."
Williams, who was previously vice president of operations and manager of UNETexchange, joined UBB in 2007 following a stint with Flagship Bank Minnesota, Eden Prairie. She has an associate's degree accounting and business management from St. Cloud Business College, St. Cloud, Minn.
Editor's Note: A version of this article by Steve Miller originally appeared in the UBB Independent newsletter.