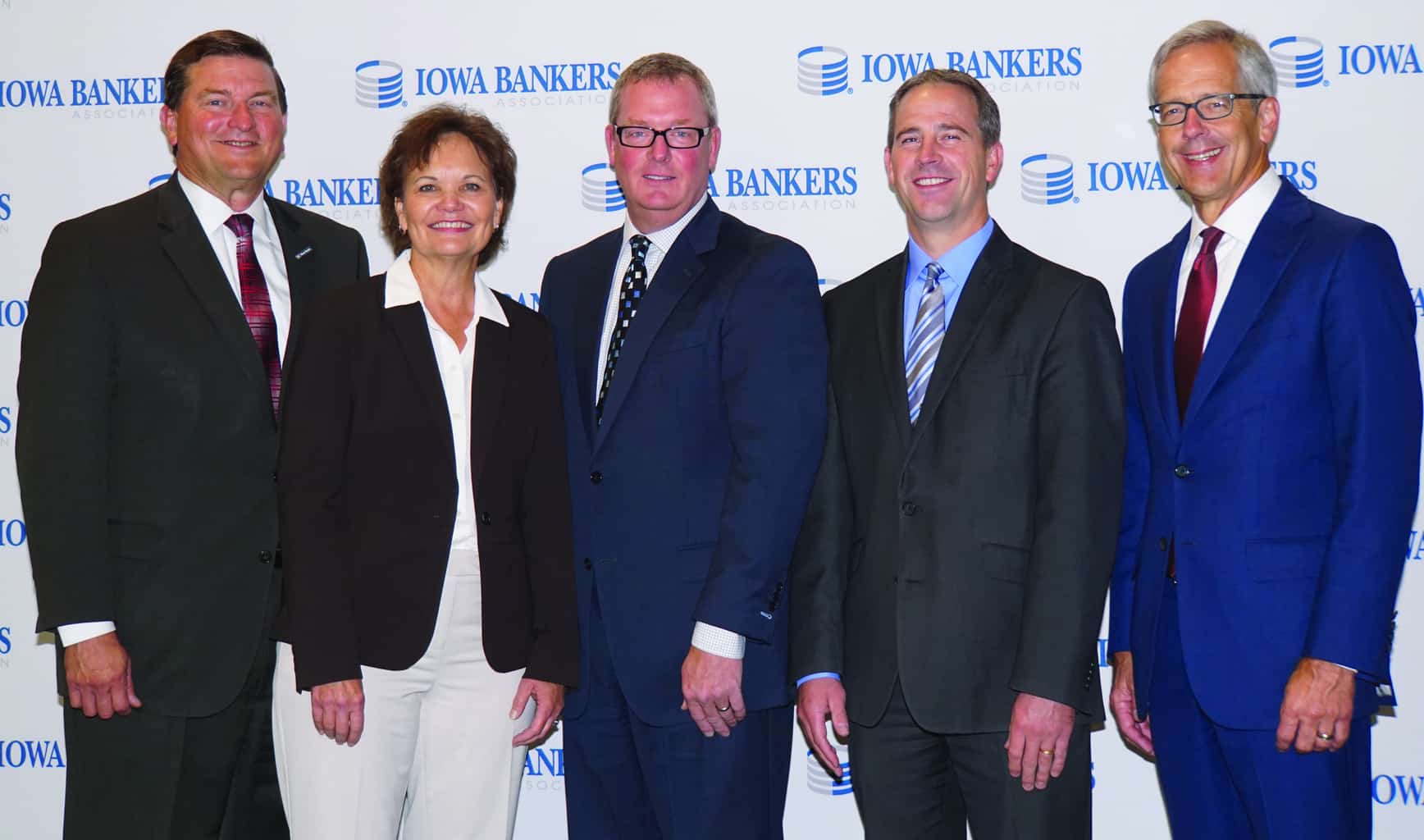 IBA convention in historical context
IBA President/CEO John Sorensen notes convention attendance 50 years ago peaked at 5,288 people in 1967, when the association had 673 members. Today, IBA has 318 members out of 325 banks doing business in Iowa. Ollie Hansen was president of IBA in 1967; today, his son Ron Hansen is Superintendent of Banking. Kurt Herbrechtsmeyer was named IBA chairman at the convention; his father, Bill Herbrechtsmeyer, was IBA chairman in 1994.
Bankers eye elected office
ABA Chairman Dorothy Savarese, Cape Cod Five Mutual Company, said 12 people from across the country participated in the American Bankers Association's first candidates' school, which was conducted in Washington D.C., in September.
Tax cuts?
Political consultant Jeff Bush, who called President Donald Trump a "pro-business populist," said it is unlikely tax reform will pass this year, although tax cuts are possible.
Lower interest rates likely to stay
Economist Ed Seifried told bankers the country should expect fundamentally lower interest rates from now on. He urged the Federal Reserve to lower its inflation target to 1.5 percent from the current 2 percent, and he said he expects the fed funds rate to be at 3 percent or lower for the next decade.
IBA honors state senator
Iowa Sen. Bill Anderson, representing Iowa Senate District 3, won the IBA legislative award presented at the convention. He served on the Senate Commerce Committee. Anderson recently announced he is leaving the legislature to become executive director of the Cherokee County Economic Development Commission. On receiving the IBA award, Anderson said, "This is definitely the green jacket of legislator awards."