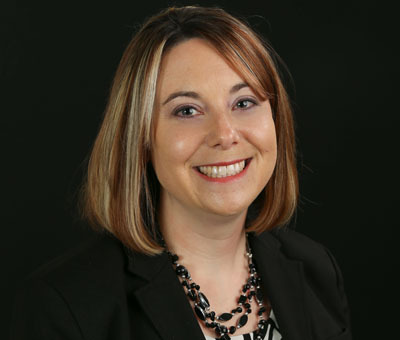 How exciting is it to roll out a new product offering? It is like that new car smell and getting the new iPhone folded into one! The anticipation of how "the product" will grow deposits, increase non-interest income and reduce expenses can be intoxicating. But how often is excitement (or even formal communication) about a new product offering spread throughout the entire organization effectively prior to launch? Unfortunately, not often enough. 
Imagine your financial institution has chosen to enter into a niche market such as independent coffee shops. The market president, let's call him Larry, considers launching an analyzed checking account pricing structure for these customers, paired with a higher rate money market account for overnight sweeps. The ROI is positive and the bank really needs commercial deposits to fund loan growth so the CEO approves the new product. 
Larry heads straight to marketing because he really wants to make a big splash with these store owners. They work on a digital campaign, and create mailers, sales sheets, etc. On to the event planner, who helps Larry come up with an exclusive invitation list, a venue, a caterer and speakers. The event, paired with the marketing blitz, is sure to entice these local entrepreneurs away from their current financial institution.
The event goes off without a hitch, Larry works the room, and at the end of the night, he has several contacts in his phone. When one of Larry's prospects stops in the next day to move their checking account (because they were so impressed with the bank's commitment to small business) Larry proudly leads his prospect to a universal banker, who greets them both with a blank stare. 
"I was not aware we were offering a new checking account," says the Universal Banker. "I am not sure how to open this."
Can you hear the sound of a balloon deflating? I will wait. 
What I hope you notice is how Larry's sole focus on new product promotion came at the expense of compliance, analytics, operations, training or communication planning for the product, i.e., those important details that may not be flashy or exciting but are critical to the success of any launch. 
Once you make a decision to launch a new product or service, it is important to gather a group of subject matter experts to devise a launch plan. These experts hail from operations, marketing, data analytics, compliance and BSA, talent development and banking. The purpose of the group is not to second-guess the decision and shoot it down immediately. But, the SMEs should be empowered to ask thoughtful questions to gain clarity, and to provide feedback. 
Information to provide SMEs up front include: product details, requested launch date, target market and growth goals. Once this information is gathered and clarity is gained by all, a launch plan can be put into place that includes a communication plan — who needs to know what and by when — in order for this to succeed. The initial launch date may have to be moved in order to accommodate the training and communication plan, but it is better to be prepared than to be caught up in a race where there are no winners.
Removing even one of these SMEs from the process could result in the inability to track progress toward goals, inaccurate or insufficient promotion, inaccurate disclosures, and the inability to deploy when the customer is waiting. Stated simply, lack of a launch plan will result in a negative client experience and potential failure of what started out as a solid idea with a strong ROI. 
Christy Baker is chief operations officer with TS Banking Group, Treynor, Iowa. She can be reached at [email protected]
Disclaimer: The views and opinions expressed in this article are those of the authors and do not necessarily reflect the opinions of TS Banking Group.