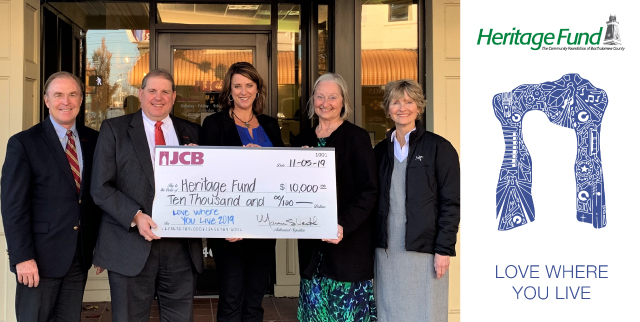 Jackson County Bank, Seymour, Ind., donated $10,000 to the Heritage Fund "Love Where you Live" campaign.
"Investing in the communities that JCB serves is at the heart of JCB's core values," said Marvin Veatch, the $511 million bank president and CEO. "We are proud to donate to the Love Where You Live campaign and to help celebrate all that makes Bartholomew County a special place."
The campaign seeks to grow assets of its community fund and increase its grant-making capacity. The funds are invested and annual returns allow Heritage fund to address community needs as they arise. 
Heritage Fund was formed as a community foundation of Bartholomew County, Ind., in 1976 with a vision of continuing legacy by providing opportunities for community members to make gifts and establish charitable funds for their communities.