Almost every Friday morning for the past 10 years, Kathy Schoettlin's voice is heard on the local radio. Fueled by fruit and coffee and likely without much sleep, she presents $100 to a local charity in exchange for airtime. Born at the border of Kentucky, she speaks with a slight southern twang, and with careful consideration. Choosing her words, she said, is as important a task as caring for her community.
Schoettlin is the chief culture and social responsibility officer for Old National Bank, Evansville, Ind., and she's being recognized as one of BankBeat magazine's 2020 "Outstanding Women in Banking." 
The Evansville native knew she was meant to be in front of people since the eighth grade when she took a creative spin on a book report, acting out an entire Dr. Seuss book in front of her class. It was her teacher's encouragement, Schoettlin said, that set that mentality in motion. "What you say can have a true impact on someone."
Now, Schoettlin also finds purpose supporting the next generation. She loves meeting with young women fresh in their careers, leading with vulnerability. "It's okay to share that you had points of fear or anxiety, and all the things that make you human," Schoettlin said. "Sharing and being candid with young people is the best thing you can do as a mentor."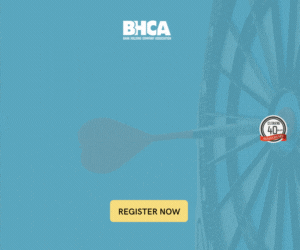 She often offers her staple bits of wisdom: That small things can have a big impact, to pursue your passion, to surround yourself with good people, and to be authentic. "No matter where you are within the organization — if you're just starting out or at the top of the house — it's not that hard to be kind."
Schoettlin also understands that both life and death are in the power of the tongue, as she experienced the damaging effects of bullying at an early age. "You don't know what's transpiring or going on in someone else's life," she said. "If you could just put a smile on their face, be supportive or provide some friendship, it could have a big impact."
Schoettlin still reflects on that time, and the ways it has made her a more compassionate and thoughtful speaker.
"Kathy is someone you seek out," said Kendra Vanzo, chief administrative officer at the $20 billion bank. "Whether it's something more significant going on … or it's just because I didn't get a chance to see her the day before," she said. "She's someone that you can count on to be there for you, to listen and support." 
Amid the pandemic, Schoettlin has been a significantly unifying voice.
"She has been the one to remind us that everyone is in a different place. We're all experiencing [the pandemic] differently because we all have our own personal dynamics that come into play," Vanzo said. 
"She's the one who reminds us that we need to connect with our team members; that we need to make sure that we're having one-on-one connections with them; that we're listening more than talking, and that we're doing what we can to support each other."
And Schoettlin's support of the community exceeds conversations. For several years before she worked for Old National, she ran the disaster services for the entire state of Indiana at Red Cross. She was satisfied by the ability to tangibly help others, and had no desire to leave, she said, until a headhunter scouted her for Old National. 
After declining a few times, she agreed to an interview with the CEO at the time, Bob Jones. "I told him, 'I'll be honest, I don't even balance my checkbook,'" Schoettlin recollected. "He laughed, and he said, 'I don't want you to be a banker. I want you to wake up every morning and care for this community.'"
When a close colleague at the bank lost everything in a fire not long after she accepted the job, Bob Jones, Jim Ryan (current CEO), and Schoettlin were among the first on the scene before the fire department arrived. "Jim and I spent most of the day helping out. That really is the best example of demonstrating values in action," Schoettlin said.
While the bank has always had a history of being involved in the community, Ryan said, "when Kathy joined the company, the standard rose 10 times higher."