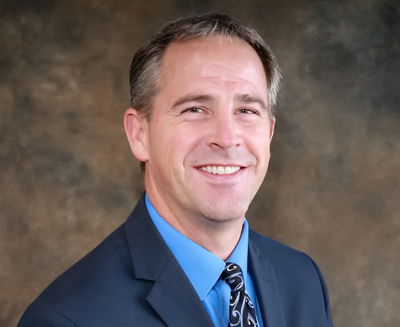 Editor's Note: Each summer, BankBeat recognizes banking industry up-and-comers, nominated by readers, who are making a significant impact to their institutions and communities. This annual tradition is sponsored by United Bankers' Bank, Bloomington, Minn.
One of the earliest deals Brad Lane can remember putting together that he's proud of isn't necessarily the kind of banner deal others might brag about. As a young loan officer, he was responsible for putting together a loan that kept an independent grocery store operating in small-town Iowa.
The store wasn't just a grocery; it also offered a deli and served as a gathering place for residents of Farnhamville. As with many businesses operating in rural locales, the company had an outsized influence compared to its physical size. Lane placed a premium on getting the deal done while making sure he also did right by the bank.
"It's important to get that traffic flow into town," Lane said. "You never want to get to the point where the town feels dead."
Lane, president of the $127 million Security Savings Bank, Gowrie, Iowa is one of seven mid-career bankers being honored by BankBeat as a Rising Star in Banking.
After starting his career as a loan officer, Lane had to learn a new set of skills when he took over the president's job from his father. That meant a lot of long days.
"It was a bit of a balancing act, trying to revamp my workload, he said. "At first, there was a lot of very common, 12 to 14 hour days just to get going."
Lane's wife had one rule: he had to be home for supper at least one night a week. "It's all worked out well," he said. "Delegating things was a bit of a learning curve, trying to get the right loan officers in place, revamping procedures and how we were doing things."
He brings the same dedication to rural Iowa as president of the bank as he had when he was a lender with deal-making flair.
Lane has the difficult task of bringing the bank into the future without exposing it to unnecessary risk. At the center of those efforts is reaching out to the younger generation of customers, especially as they leave for college or move from Gowrie.
"We didn't want to just sit here and take care of our current customers, although that's important too," Lane said. "But we wanted to really look forward to the next generation and how we can serve them."
That sometimes means serving as a liaison for less tech-savvy board members whose expertise lies in different areas. "They're maybe a little older and less convinced of the value of Facebook versus word of mouth and newspapers," he said, "but you have to work with them and show them the value of putting a promotion on Facebook." Being able to point to quantifiable results like pageviews and impressions helps.
When he's not in the bank, Lane, like most other community bankers, is the bedrock of his local communities. "I really do like being involved with the community," he said. "I don't do it just because I work at a bank; I do it because I believe it's the right thing to do."
He's served on the Gowrie Parks Board for more than 20 years, most recently putting in new playground equipment and working on a new baseball diamond, which was scheduled to open early June. He also sits on the local utilities and hospital boards. He organizes a 5K walk/run every Independence Day, which fits with his hobby of running, but perhaps his true passion lies with biking. Iowa's famed RAGBRAI, the Des Moines Register-sponsored bike ride across Iowa, has been a highlight for Lane. He's participated 12 times and counting.
"What I love about banking is we're helping people out all the time," Lane said. "It doesn't sound very exciting, but to me it's really about helping communities and the people in the communities."
Lane's contributions to his bank and his community have brought him to the attention of the wider banking industry, where he's a valued player and voice of the future.
"He's a forward-thinking guy who knows how to make a difference in the community rather than focus on just surviving, and he brings that same positivity to the Iowa Bankers Association," said Steve Heston, executive vice president and chief marketing and sales officer at the Iowa-based EFT network SHAZAM.
In September, Lane will commence his year as chair-elect at the Iowa Bankers Association. Given his track record at Security Savings Bank, the organization will be in more than capable hands.
"The Iowa Bankers Association has been a beneficiary of Brad Lane's leadership for a number of years. He is a passionate advocate for community banking," said IBA president and CEO John Sorensen. "Brad is a person of high character whose positive attitude inspires those of us who have the opportunity to work with him."