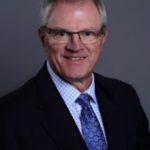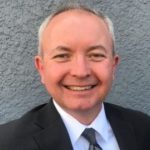 Northfield, Minn.-based Community Resource Bank has hired James Loe as president and CEO, effective May 16. He will replace current President and CEO Denny Hanson, who will continue as chair of the bank.
Loe brings over two decades of banking experience to his new position. He has a proven track record of  effective leadership, building strong employee, customer and community relationships, and profitable banking organizations, the bank said in a release.
Most recently, Loe served as regional president of Security Financial Bank, Ladysmith, Wis.  Prior to that, he was president and CEO of Pioneer Bank of Wisconsin, Ladysmith before merging with Security Financial.
"We are excited to welcome Jim to Community Resource Bank," Hanson said. "We conducted an extensive search to find the right candidate for this important position. We were impressed with Jim's broad experience with community banks and significant accomplishments throughout his career. He has successfully grown Pioneer Bank, and built solid relationships with the staff and the community he served. We believe he is an excellent fit for Community Resource Bank."
Loe also has served as vice president and director for the State Bank of Cokato, Minn., and was a founder and manager of SB Title Company. Prior to his banking career, he was an attorney with the Paulson Law Firm in Cokato. He has an undergraduate degree from Gustavus Adolphus College and a law degree from the University of Wisconsin-Madison.
He has served as president of his local Rotary Club and as president of the local Chamber of Commerce. He was a director of the Community Bankers of Wisconsin prior to its merger with the Wisconsin Bankers Association and also was a director of the Wisconsin Bankers Association FIPCO Board. He currently serves on the area's local hospital board.
Hanson, who has been president and CEO of the $314 million bank since 2014, announced last year his plans to retire in 2019. Prior to his time with Community Resource, he was president and CEO of the $520 million Valley Bank, Moline, Ill. He also spent time as a regional president at Brenton Banks and Wells Fargo in Sioux City and Grinnell, Iowa.
"I've had the good fortune of working with great people over the years. I am very proud of the premier banking organization we have built, and I wish Jim Loe great success in his new role at the bank," Hanson said.