Brookfield, Wis.-based North Shore Bank named Jay McKenna president and CEO.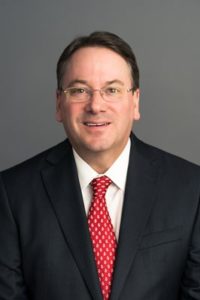 McKenna, previously the bank's president and chief operating officer, assumed the CEO position from his father, Jim McKenna, who is continuing as the bank's executive chair. 
McKenna, 54, started his career at an international accounting firm. He was hired by the $2.6 billion North Shore Bank in 1999 as vice president of finance. McKenna graduated from Marquette University, Milwaukee. 
"I'm honored to be named CEO during such a momentous time for North Shore Bank as we celebrate our 100th anniversary," he said. "Thanks to our incredible employees, we are stronger than ever, and we look forward to continuing to evolve our offerings to meet our customers' and communities' needs."