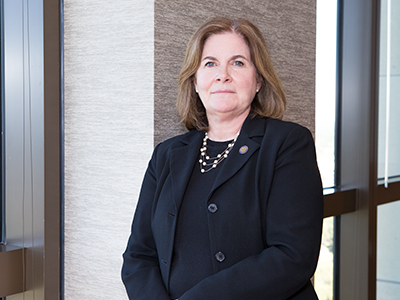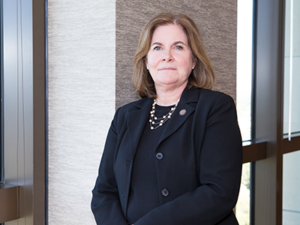 Federal Reserve Bank of Kansas City President and CEO Esther George will retire in January. 
George will turn 65 at that time, the mandatory retirement age for Federal Reserve Bank presidents. George, president and CEO since 2011, is the first woman to lead the Kansas City Fed. 
George spent the majority of her four-decade career in the Kansas City Fed's Division of Supervision and Risk Management, including a decade as the 10th District's chief financial institution supervisor, where she oversaw the region's state-chartered member banks and nearly 1,000 bank and financial holding companies. George played a leading role in the 10th District's banking supervision and discount window lending work during the 1980s farm crisis and following the September 11 attacks.
The Kansas City Fed's board of directors has formed a presidential search committee, which has launched a nationwide search. 
"Under Esther's leadership, the Kansas City Fed has continued to deliver operational excellence across its mission areas of financial services and financial institution supervision, as well as maintain a strong commitment to public engagement," said Search Committee member Maria Griego-Raby, president and principal of the Albuquerque-based firm Contract Associates. "Our challenge is to select a leader who can continue to build on the bank's outstanding reputation and provide a thoughtful, independent view on monetary policy."
The Kansas City Fed covers seven states, including Missouri, Kansas, Nebraska, Oklahoma, Colorado, Wyoming and northern New Mexico.