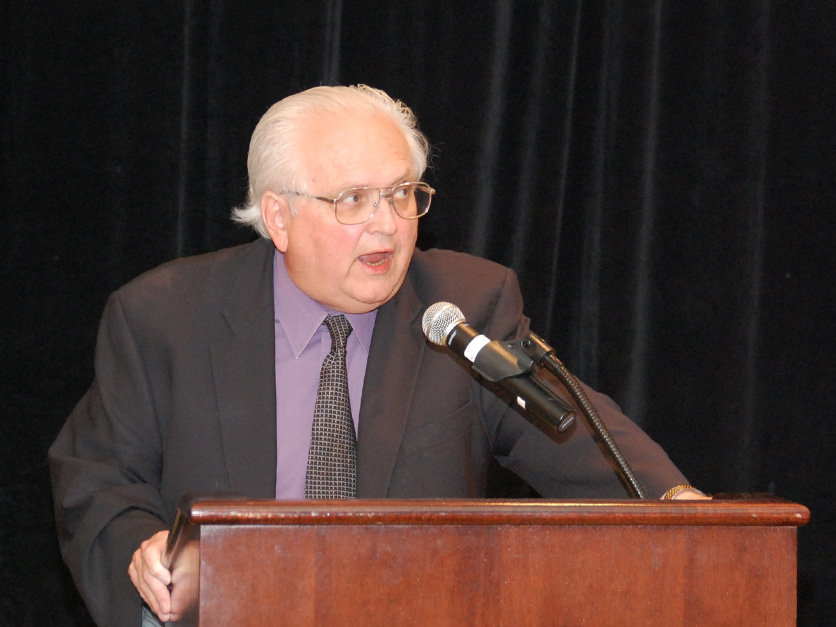 Dr. Barry Flinchbaugh, a revered ag policy expert from Kansas State University, Manhattan, died Tuesday morning in Topeka, Kan. He was 78 years old. 
Flinchbaugh was well-known and admired in his field, and was the third person to be honored with the Blanchfield Award from the American Bankers Association. He was most recently a professor emeritus in the Kansas State University department of agricultural economics, where he joined the faculty in 1971. 
"[Flinchbaugh] has been an invaluable bridge between the academic world, the ag policy world, and the ag banking industry," said John Blanchfield in 2016 at the ABA National Agricultural Bankers Conference when Flinchbaugh received the Blanchfield Award. Named after the former SVP for agricultural and rural banking at ABA for 25 years, the Blanchfield Award honors non-bankers who make major contributions to the ag finance field. 
In his early professional career, Flinchbaugh worked on federal farm bills with leaders on both sides of the aisle. His contributions to U.S. ag policy development on a national level include his service as chair of the Commission on 21st Century Production Agriculture formed by the 1996 Freedom to Farm Act.
"His ability to successfully adapt farm policy during a period of increased skepticism about American farm policy will be remembered and studied as one of the great political accomplishments in the annals of American agricultural policy," Blanchfield said.
A York, Penn., native, Flinchbaugh graduated from Pennsylvania State University, University Park, in 1964 with a bachelor's degree in animal science, and in 1967 with a master's degree in agricultural economics. He later graduated with a doctoral degree in agricultural economics from Purdue University, West Lafayette, Ind. 
Flinchbaugh was honored with three outstanding teacher awards by Kansas State, and has been acknowledged by the ag industry with several awards, including a Distinguished Service Award from the American Farm Bureau. He was recently named as one of Farm Credit's 100 Fresh Perspectives, a national honor for leaders making notable contributions to ag and rural communities. 
Flinchbaugh is a member of Penn State's alumni association, its Ag Alumni Society, and Stockman's Club. He and his wife Cathy raised three children: David, who has died, James, and Katherine. He is also survived by two grandchildren: Henry and Piper.