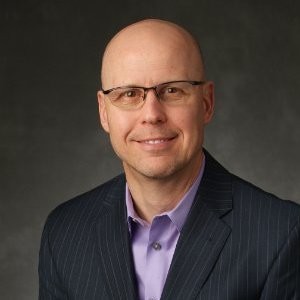 Dwight R. Larsen has been named president and CEO of United Bankers' Bank, Bloomington, Minn., along with its holding company, United Bankers' Bancorporation, Inc. Larsen has more than 30 years of experience in bank management, regulatory affairs and education. 
For the last two years, Larsen served as a national bank examiner with the Office of the Comptroller of the Currency. Prior to rejoining the OCC in 2017, Larsen held several positions at United Bankers' Bank, where he worked from 2000 to 2016. 
Larsen's roles at UBB included overseeing compliance, trust, HR consulting and stock valuation services provided through BankValue Advisory Services. Under Larsen's direction, BankValue expanded its bank stock valuations, market analysis, and merger and acquisition consulting services to customers throughout UBB's 15-state market area, the bank said in a news release. Larsen also served as chair of UBB's Asset Liability Management and Enterprise Risk Management committees.
"Dwight is an outstanding fit for UBB's culture of product excellence and customer service – not only for the UBB we see today but also for where we believe the bank must go to meet the challenges of tomorrow," said Bryan Grove, chair of the UBB board and president of American State Bank in Grygla, Minn. "He has built his career on the highest levels of integrity, an openness to new ideas and opportunity for others, and outstanding communication skills."
Larsen, 56, will be the third president of UBB since it was founded in 1975 as the nation's first bankers' bank. The appointment culminates an extensive national search to replace William Rosacker, who retired in April after leading UBB for 34 years. John Peterson has been serving as interim president and CEO of UBB since April.
"This is an incredible honor and exciting opportunity for me to lead the finest correspondent banking team in the nation," Larsen said. "Right from its inception as America's first bankers' bank, UBB has led the way with so many product, service and technology innovations. Not only do I intend to continue that tradition," Larsen said, "my goal is to take UBB even further and become the nation's premier bankers' bank."
Larsen served as a national bank examiner with the Office of the Comptroller of the Currency from 1986 to 2000, and again beginning in 2017.
Larsen also has served the industry as a faculty member of the Graduate School of Banking at the University of Wisconsin-Madison, where he began teaching in 1998. Larsen is a member of GSB's Curriculum Advisory Committee and a former faculty representative to the Board of Trustees.
Larsen will dedicate his first 30 days on the job, which officially starts on Monday, Aug. 26, to "listening, listening and listening again," he said, "including a series of meetings with staff and executive leadership at UBB, our Board of Directors, our customers and community bank leadership.
"I'm following a tremendous legacy in Bill Rosacker," Larsen said. "He and an exceptional group of talented and dedicated people have made UBB what it is today. The bank is in excellent financial condition, offers a wide range of products and services, and serves customers across a broad swath of the U.S., stretching from the West Coast to the Great Lakes. I look forward to being part of the next great chapter in the success story of UBB and the community banks we serve." 
Larsen has a Bachelor of Arts degree in business administration from the University of Wisconsin-Eau Claire and an MBA from the University of St. Thomas, Saint Paul, Minn.