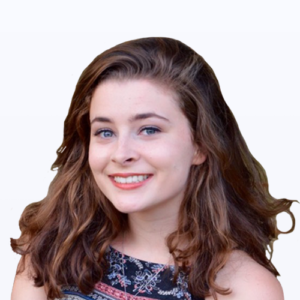 I've spent the last four months as an editorial intern with NFR Communications researching and reporting on the community banking industry. I'm a senior Political Science major at Macalester College in St. Paul, Minn., pursuing journalism as a career. I've worked on my school newspaper, the Mac Weekly, since my freshman year, and interned at a regional magazine, a metro daily newspaper and a student journalism start-up. But I have never dove into a niche the way I have at BankBeat, immersing myself in all things community banking and learning how to write for an audience of community bankers.
To be frank, I knew next to nothing about community banking before joining the BankBeat team. Before this January, I couldn't have told you what sets a community bank apart from a bank you'd find along Wall Street. Delaware, the state where I grew up, is a tax haven —  home to a lot of big banks. Walking downtown in my hometown of Wilmington, you're more likely to come across a branch of one of the industry's giants than a small community operation. But through my time at BankBeat, I've learned that there are some crucial distinctions between the big name banks and smaller community-focused ones.
And what it is that sets them apart is in the name: Community bankers know their communities. Because of their knowledge of and personal investment in their respective locales, community bankers are more adept at responding to lending requests than national counterparts. They enjoy deep ties to the community and in-depth understanding of their customers' needs. Community bankers play a critical role in BankBeat's area of coverage in particular: Middle American states that span many rural areas dependent on agriculture and a vibrant local economy. Many of those farmers and business owners alike rely on their local community banks to invest in their success and understand their needs. 
But community bankers invest in the long term prosperity of their communities with more than just their lending, too. One of my focuses, or "beats" at the magazine has been banks' community engagement — I frequently wrote for the "community roundup" sections of NFR's various publications, where I'd report on the charitable outreach bankers do in their respective communities. I wrote about bankers holding blood drives at their local branch, visiting schools, running supply drives for those in need, and more. To me, this showed that community bankers' investment in their communities runs deeper than just lending — they want to see their towns thrive in the long-term.
You're told when working at a traditional newspaper to write at a level an eighth grader could understand. Not necessarily so at BankBeat. While it'd be important in a regular news article to explain a term like "fintech" or the Farm Credit System, BankBeat readers know what those are. But more than the style of writing, I've had to learn to think like a banker, and consider what information is most useful to them. When summarizing a piece of legislation that affects the community banking industry, for instance, it's important to understand bankers' perspective on it — research how it will affect the community banking industry, how community bankers feel about it, and incorporate that perspective in my writing.
I took an editorial internship at BankBeat because I wanted a challenge. And walking away from this internship as I graduate into an uncertain world — and job market — I'm glad to have the skills and knowledge I gained as a BankBeat intern. There's something to be said for spending some time in college learning about something completely new and unexpected, and challenging myself to serve a uniquely niche and passionate audience as a journalist.
Lindsay Weber is a senior at Macalester College in Saint Paul, Minn., double majoring in English and Political Science. She hails from Wilmington, Del. When she isn't reporting or working on schoolwork, she enjoys reading, quality time with family and friends and long walks listening to podcasts.