Top 10 negotiated points in a bank transaction: Employment matters
Editor's note: This month, BankBeat takes a magnifying glass to the merger and acquisition activity underway in the community banking industry. Anton J Moch and Erik Didrikson, attorneys working in the community banking group of Winthrop & Weinstine P.A., Minneapolis, have created a 10-part series for BankBeat, to unpack the considerations bankers must take into account when negotiating a bank deal. Previous installments covered purchase price, payment terms, the financial condition of the bank, post-closing liability, earnest money and break-up fees, noncompetition provisions, representations and warranties, operational covenants, and third-party agreements. Here is the 10th installment.
Day 10. Employment matters.  For the last day in our "special contract provision" discussion, the parties will often attempt to tie down the treatment of certain key employees prior to and following the close of the transaction. In any transaction the treatment of people who work at the selling organization is as important as any other facet of the deal.  Buyer and seller will often want to negotiate who are key employees as a condition of the deal, what type of restrictions are in place for employees, how to transition employment relationships, how to integrate benefit plans, and how to integrate culture as a whole. Parties may wrangle over stay bonuses (to compensate key people to stay through deal close) and employee releases, to provide the buyer with a "blank slate" for employment-related claims that may have accrued during the seller's tenure and might be brought forward after the sale.
Sellers often seek to block such releases from becoming "closing conditions" as it gives employees outsized bargaining power in the transaction. The parties may also discuss who pays severance for any terminated employees either prior to or following closing; this can be important to seller to compensate long-term employees while ensuring buyer works hard to retain employees.
At the current pace of bank M&A, you could easily find yourself in negotiations as a buyer or a seller. If you are, the negotiation points outlined here will most certainly be part of the deal. While no two M&A deals are alike, the negotiated points are fairly standard. It makes sense, therefore, to think about them and develop a plan for how to address each based on the needs of your business.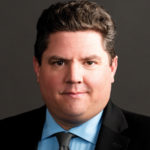 Anton Moch and Erik Didrikson are members of the Winthrop & Weinstine, P.A., community banking group, and are some of the most active and experienced bank transaction legal advisors in the nation. Since 2014, Winthrop has served as chief legal counsel to parties completing the purchase, sale or merger of over 30 banks, bank holding companies and bank branches. Winthrop's dedicated team of transaction attorneys is annually recognized as tier-one legal advisors to banks on bank transactions as well as corporate governance issues, capital issues, regulatory issues and a wide range of senior management legal issues. Contact Tony at [email protected] or 612-604-6671, or Erik at [email protected] or 612-604-6536.
Attend Anton's upcoming presentation titled, "Soft" Factors to Consider When Selecting an Acquisition Candidateon Mon., Oct. 1 at the Bank Holding Company Association Fall Seminar, "Buy, Sell or Hold: More Strategies for Success," in Minneapolis. Winthrop & Weinstine, P.A., is also proud to be a Diamond Level Sponsor at this event. To learn more or to register, visit theBHCA.org.