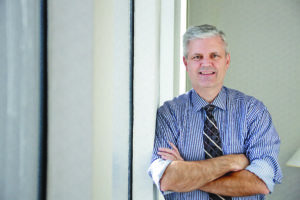 My hat's off to all directors, especially outside directors — the folks who bring experience and knowledge from other industries to the enterprise of banking. For the fifth year in a row, we are devoting our March edition to recognition of outside directors. Our Amazing Outside Directors program, this year sponsored by CLA,  features four accomplished business leaders, impressive for their lengthy service in areas ranging from advocacy to accounting to real estate development to marketing. 
While bankers make loans, attract deposits and manage investments, directors set the course for those bankers by articulating a strategic plan, hiring leadership, evaluating the business and writing/monitoring policies — all while responding to the needs of shareholders and regulators, not to mention customers. Often, there are business development expectations. Outside directors, whether on the bank or holding company board, are generally well-connected community pillars. Mindful of Reg O rules surrounding insiders, these directors can encourage colleagues to bring their business to the bank. 
As I reflect on my experience with bank directors, the word "prudence" comes to mind. A good director makes prudent decisions. Prudent decision-making is about gathering and studying facts, listening to those most qualified to speak to a particular question, assessing potential outcomes, ignoring fads and hyperbole, and setting aside personal interests or biases. 
Detached thinking isn't necessarily in fashion these days. A marketing expert I heard recently made the point that 85 percent of all buying decisions are emotional. That's why all those Super Bowl ads appeal to your heart way more than to your brain. Good directors need to check their emotions. While there will always be a place for "gut" instinct, or intuition, most of the decisions bankers and bank directors face need to be made prudently, with a level head and rational thought.  
And while a director's work can be challenging in good times, prudence is even more important during uncertain times brought on by financial crisis, health issues, fire, robbery or an untimely death. An organization is much more likely to make it through a crisis if its directors already have identified contingencies, built networks of support, communicated frequently with stakeholders, and demonstrated a commitment to its customers and community. 
At your next board meeting, take a moment to recognize your directors, especially the outside directors. Thank them for their commitment, service, engagement and their prudence.