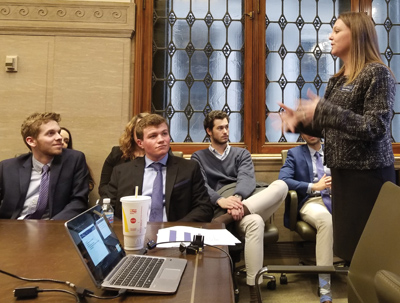 For Kent Belasco, becoming director of the commercial banking program at Marquette University in Milwaukee was the start of a second career. He had retired as executive vice president, chief information and operations officer at First Midwest Bank in Itasca, Ill., after 37 years in banking. "I got a doctorate in business about 20 years ago. And one of the things I always wanted to do was to teach," he said. So, in 2003, he became an adjunct at a local liberal arts college.
In mid-2015, Marquette University was looking for a finance professor with teaching experience and a commercial banking background. MU had begun to understand "not all students wanted to be investment bankers," Belasco said. He began to build a curriculum during his last year at the bank. "The timing was right," he said.
In 2017, the Commercial Banking Program was born. The program's name was specifically chosen to differentiate it from investment banking. "Most of the population doesn't know the difference between the two, and the students don't either," Belasco said. In spring 2018, the program graduated its first five students with a finance degree with a concentration in commercial banking. All of them have found positions within the industry.
The program has an advisory board which consists of bankers from 23 organizations that include regional and community banks. "I try to keep the mix pretty good so I'm meeting the needs of not only students, but also the industry. Community banking is big, so that's a big concern of ours," he said.
The program has members of the Wisconsin Bankers Association, Illinois Bankers Association and the American Bankers Association on its advisory board, and "there are many more not on my board who I talk to regularly," Belasco said. These bankers help interview candidates for the program, run conferences, and hire students as interns.
In the coursework, Belasco takes students through a core intro to commercial banking, or what he calls "cradle to grave" on what banking is all about. This includes a close look at the banking crisis, what happened, what roles regulators and regulations played, and what is happening now. Students also go on a day trip to Chicago to tour a community bank and the Federal Reserve Bank. The community bank tour is usually led by the CEO. "Students love it. It's probably the one area that gets the most positive comments," Belasco said. They also do a bank simulation where they split into teams to run a bank and predict what the economy will do.
One course also allows students to make actual loans. A microlender in Milwaukee invested about $500,000 in the program, which allows students to lend money to small businesses, up to $100,000. "My students will analyze the credits. If there's merit, they will build a portfolio," he said. Other courses build on these loans as students do loan portfolio management, make more loans, assess and report on them, and "hopefully we won't have to do a lot of workout," Belasco said. This gives them an edge over anyone graduating with a generic finance degree.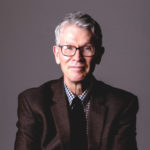 The capstone is a bank risk management course, "probably one of the biggest and fastest growing areas in banking," Belasco said. At the completion of the two-year program, students conduct an earnings release with a presentation to bank CEOs. "You don't get that at a typical university level," he said.
In 2019, 13 students will graduate from the program, and 60 percent of them already have full-time offers. Full production will mean 70 to 75 students are in the pipeline; Belasco wants to get students into the program during their sophomore year.
While Marquette is one of the top 25 in the nation for finance, often students don't know which direction in finance they want to take, Belasco said. That led Belasco to sponsor panel discussions with bankers which includes free soda and pizza. "I'm now in a position where I can have former students come back on the panel," he said.
Brandon Santos is one of those former students who has presented on the panel. Santos was in Belasco's first commercial banking cohort and now works at Belasco's former firm, First Midwest. He heard about the program while taking Belasco's applied financial modeling course. "I had just returned from interning for a lobbying firm in Washington D.C. I was extremely intrigued by the role that banks play in our nation and seeing it in person moved me to apply and work for BMO Harris during the semester Dr. Belasco and I met," Santos said. "The prospect of being able to learn about an industry from a bank executive sounded like an amazing opportunity. And it was."
Santos said he feels as if he's been given an edge over his peers. "I've impressed managers by knowing certain information, and I use what I learned every day at work," he said. "I've also been able to assist some of my peers in understanding different topics in banking and regulation, and I am thankful that the program has allowed me to add so much value to my institution."
Belasco plans to do a golf outing where bankers are paired with prospective students so they "learn not only how to golf" but get one-on-one time with a banker. He has even begun going into area high schools that offer a financial literacy program to get students focused on attending Marquette's banking program.
And while "salaries are really good in banking," Belasco tells his students about the negative perception of bankers. "People blame banks for everything that went wrong with the crisis," Belasco said.
Belasco is working to professionalize banking to help change those perceptions. "Like a CPA, a professional designation, well-recognized in the world, that states you have a body of knowledge, passed an aggressive test," Belasco explained. "Most bankers, you will find, didn't go into banking with a passion to go into banking. They kind of ended up there. That's something I'm looking to change."