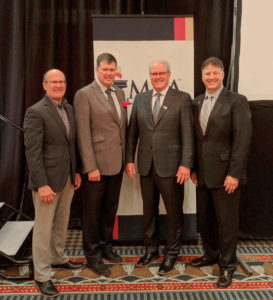 Mark Miedtke, president of Citizens State Bank of Hayfield, has been elected the 2018-19 chair of the Minnesota Bankers Association at its yearly convention.
Miedtke graduated from the University of Minnesota in 1979 with a bachelor's degree in agricultural business and management and started with the Federal Land Bank in the Rochester area as a loan officer, eventually becoming the branch manager in the Lewiston office. In 1986 he took the senior lender position at Citizens State Bank of Hayfield and was promoted to president in 1989. Their main office is in Hayfield with a branch in Mantorville and a new branch added in Dodge Center a few years ago. In addition to their bank board, he also serves on the board of their affiliate, Farmers and Merchants State Bank of Blooming Prairie.
Currently he is on the County United Way Board and Hayfield Economic Development Authority, having served in the past on the boards of the Southeast MN Development Corp, Chamber of Commerce, Fieldcrest Nursing Home, Pheasants Forever, Zumbro Education District and other committees.
Other MBA officers include: Vice Chair/Treasurer David Krause, CEO of Pioneer Bank, St. James; Immediate Past Chair Mark White, President of First National Bank, Coleraine; and MBA President/CEO Joe Witt.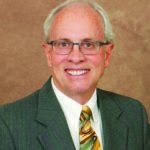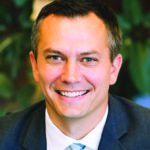 Elected to new terms on the board were Andy Schornack and Jon Hall. Schornack, president and CEO of Flagship Bank Minnesota, will serve a three-year term as District 3 Director. Hall, chief credit officer of Kensington Bank, will serve a three-year term as District 4 Director.
The MBA also inducted nine new members into its Pioneer Banker Club, which honors fifty-year bankers. Those people are: Curt Ask, Vantage Bank, Kent; Doug Bultman, Minnwest Bank, Redwood Falls; Faye Hamerl, Border State Bank, Roseau; Rosemary (Rosy) Melzer, Alliance Bank, Hanska; Sharon Nordby, Citizens Bank Minnesota, New Ulm; Dean Peterson, State Bank of Chandler; Roger Schultz, Alliance Bank, New Ulm; Donald Welander, First State Bank of Fountain;  and John Wisniewski, Alliance Bank, New Ulm