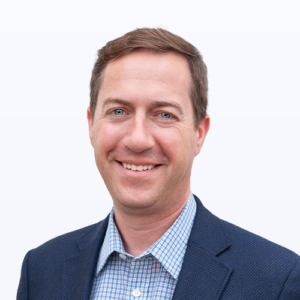 Greg McCurry has joined the company that owns BankBeat to fill a new role as senior vice president-business development. McCurry started at NFR Communications on Dec. 1. 
Joining the senior leadership team at the Minneapolis-based company, McCurry will be responsible for cultivating new business. He will also assume oversight over existing business, including the advertising relationships for the company's print and digital products. The NFR sales team will report to McCurry, who will be responsible for cultivating industry partnerships and growing the company's influence. 
McCurry possesses exceptional knowledge of the community bank marketplace, its vendor community and trade association landscape. Since August of 2017, McCurry has been SVP/chief development officer for the Independent Community Bankers of Minnesota. McCurry was executive director of the Independent Community Bankers of South Dakota from 2012 to 2017. 
"We are so pleased that Greg is joining our team of talented, agile, creative professionals at NFR," said Tom Bengtson, president of NFR Communications. "I have watched Greg for the last nine years and believe he has the skills, experience and expertise to expand our role on the community bank landscape, where I believe we can do more for bankers, more for the industry, and more for firms that support bankers."
"Much of the work I have done over the years has prepared me for this new role," McCurry said. "I am excited about continuing to serve the banking industry through NFR Communications, where long-term entrepreneurial leadership opportunities are real possibilities."
McCurry is expected to play a key role in the company's association management work, serving clients such as the Florida Bankers Association, the Western Bankers Association, the Community Bankers Association of Illinois, the Bank Holding Company Association, and others.  
McCurry is a graduate of Minnesota State University, Mankato, with a Bachelor of Arts degree in communications and marketing. A Twin Cities native, McCurry served on the city council for Mitchell, S.D., from 2011-13. 
NFR Communications is a publishing and strategic communications firm focused on serving community banks and the firms that support them. It is the publisher of BankBeat.Biz, and BankBeat and BankNews magazines, among other publications.