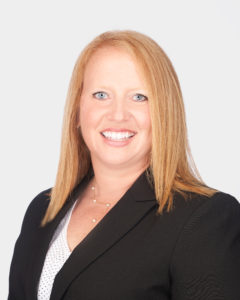 Shauna Gnorski has joined McFarland State Bank, McFarland, Wis., as its chief financial officer.
Gnorski comes to the role with 20 years of experience in senior leadership positions in financial reporting and accounting. Prior to joining McFarland State Bank, Gnorski, served as the director of shared services and director of accounting & reporting for TDS, a Fortune 1000 telecommunications company with six million customers nationwide. Prior to that, she was senior vice president and chief accounting officer at First Business Bank, Milwaukee.
Gnorski has a Bachelor of Business Administration degree in accounting from the University of Wisconsin-Milwaukee. She is an MBA candidate at the University of Wisconsin-Madison slated to graduate in the spring.
"Shauna brings such a strong background in financial management in both banking and beyond that will be invaluable in helping to maximize the bank's performance and providing guidance for our future strategies and direction," said Michael Moderski, president and chief operating officer of the $515 million McFarland State Bank. "Her interest and dedication to community involvement also aligns with our bank's core mission and values."