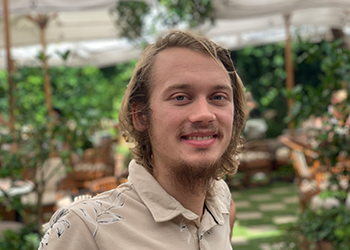 Increasingly, consumers use chatbots — software applications designed to elicit conversation with the end user — integrated into a single messaging app (where they spend most of their screen time). Chatbots, or bots, tend to be simpler to use than apps, are more visual and intuitive, solve a specific problem, and are typically built as an add-on to an existing application. Since we are more likely to send payments to people with whom we have regular contact, it would be helpful to combine a payment service with a messaging app.
More than 500,000 chatbots reside inside messaging apps, enabling personal, private and real-time interactions with others, including text messaging, voice and video calling, photo and file sharing. According to HubSpot, there are more than five billion active users of messaging apps, including 900 million Facebook Messenger users.
Facebook is building its own blockchain-based cryptocurrency, branded as Libra, which will enable its users to send and receive currency via apps integrated into Facebook Messenger and WhatsApp. Telegram messenger, the third largest messaging platform in the world, has 300 million users and BUTTON Wallet, a digital wallet, is built on Telegram messenger enabling users to send digital currencies to friends from the messaging app using only Telegram usernames. In China, WeChat Pay reportedly registered a total daily transaction volume of over one billion (currency unspecified), from 1.1 billion users at the end of 2018.
Bots are increasingly used in banking for activities such as account inquiries or transaction reports. According to eMarketer, 43 percent of digital banking users in the United States prefer to use a live chat or chatbot to address account questions. Wells Fargo customers use the interactive chat to connect with a virtual banking assistant to check account balance, most recent transactions, and the location of the nearest ATM, and more.
Chatbots utilize application programming interfaces to integrate with data management platforms. Through Natural Language Processing and analysis of big data combined with improved processing power and AI, the chatbot processes and replies to user conversations, resulting in a human-like interaction. Over time, the chatbot becomes more conversational in its responses as it recognizes repeated words, phrases and contextual cues. Many messaging platforms have builders that developers can use to develop chatbots that deliver a simple, user-friendly peer-to-peer banking or transaction app.
To provide this level of convenience, consumers and banks must exchange sensitive information through chatbots; therefore it is critical to protect chatbot data and user privacy. The security provided in a messaging banking bot needs to be equivalent to that of online banking, including the use of Secure Socket Layer encryption and two-factor or multi-factor authentication.
The bot interface is simple to use and interaction occurs without requiring the user to track the app when notifications appear. From the banks' perspective, chatbots enable 24/7 service, quick response and free customer support personnel from more mundane tasks. When friends need to transfer money to one another for concert tickets purchased, split checks at a restaurant, or businesses need to pay contractors located overseas without the need to wire money, the payer can easily open their messenger, find the payment app, click on a name and pay. P2P foreign currency exchange eliminates the bank and reduces service fees by about 90 percent. When users select a name from their contact list, the risk of inputting a wrong digit is eliminated, making the transaction more secure and quicker to receive the money in one's account.
As industries such as real estate, travel, education, healthcare, and finance add chatbots to serve their customers, the use of chatbots inside messaging apps also increases. According to Chatbots Life, this year, 85 percent of consumer interactions will be handled without a human agent. Chatbots and messaging are the future for money exchange between parties who are known to each other — and this future is now.
Alexandr Safonov is CEO of BUTTONwallet. You can reach him at [email protected].