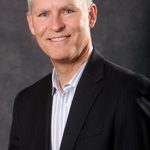 Brad Hanson has added the CEO title to his role as president of Meta Financial Group and MetaBank, both of Sioux Falls.
He replaces J. Tyler Haahr, who is expected to remain chair through Meta's annual meeting in January. At that point Frederick V. Moore, currently lead director and vice chair, will become chair.
"Brad is a key architect of Meta's success and a proven leader in the financial services industry. Under his leadership, Meta will continue to build on the Company's recent accomplishments and leverage its strong platform in the years ahead," Moore said. "Following the successful completion of the transformative Crestmark acquisition, Tyler and the board have mutually determined that now is the right time for a new leader to guide Meta going forward. Because of the depth of our management team, we are confident Meta will continue its growth momentum and deliver value for shareholders under Brad's leadership."
Hanson has served as a director of Meta since 2005, and currently serves as president of Meta Financial Group, MetaBank and Meta Payment Systems. Hanson joined Meta in 2004 and founded its Meta Payment Systems division. Prior to joining Meta, he was senior vice president at BankFirst. Hanson has more than 25 years of experience in financial services, including numerous banking, card industry and technology-related capacities. During his career, Hanson has played a significant role in the development of the prepaid card industry.
He is a founding member of the Network Branded Prepaid Card Association where he still serves as a board member. He has been recognized as a Paybefore Industry Achievement Award winner and serves as a board member for Help Worldwide and the Midwest Region of Operation HOPE.