As its current president and CEO retires, Meta Financial Group in Sioux Falls will split the role between two appointees at the end of the month.
Brad Hanson is leaving the South Dakota company to pursue entrepreneurial and philanthropic endeavors, Meta said in a statement. Brett Pharr, chief operating officer who also split president duties for subsidiary MetaBank with Hanson, will become CEO of the holding company. Anthony Sharett, currently executive vice president and chief legal and compliance officer, corporate secretary Meta Financial and its bank, will become president of both.
Hanson will remain on Meta's board through its next shareholder meeting in February and as a company adviser through the end of 2022. He joined the company in 2004 to found Meta Payment Systems and served as president of that business until 2013, when he was named president of Meta Financial and MetaBank. He was appointed CEO in October 2018.
Upon retirement, he plans to work on a forthcoming initiative, in which Meta will be a partner through its venture capital arm, to provide more efficient cross-border remittance between the United States and Mexico for underbanked customers.
"On behalf of Meta's boards of directors, customers, employees and shareholders, we thank Brad for his contributions over nearly twenty years, which helped to build Meta's leadership position in the financial services and payments industries, and for his commitment to our mission," said Meta Chair Douglas J. Hajek. "Meta has a deep bench of experienced and highly-qualified senior-level executives, and we are pleased to appoint Brett to the role of CEO and to our boards …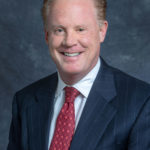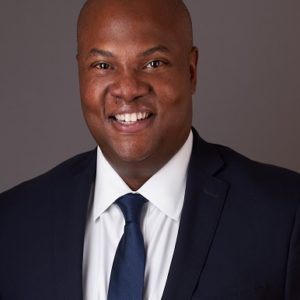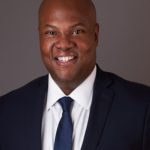 Pharr has held his current titles since June 2020 and, prior to that, served as the EVP, group head of governance, risk, and compliance. He has more than 35 years of experience in large, complex financial institutions to the CEO role, having held roles of increasing responsibility at Bank of America and Citizens Bank. He has led commercial, consumer and M&A operations, and is also a recognized specialist in optimized risk management and regulatory compliance frameworks.
Prior to being named to his current role last summer, Sharett was  general counsel of Meta. Before that, he held legal and business unit leadership positions at Nationwide Mutual Insurance Company. Previously, he was a partner at BakerHostetler where he was the national co-leader of the firm's financial services practice group.