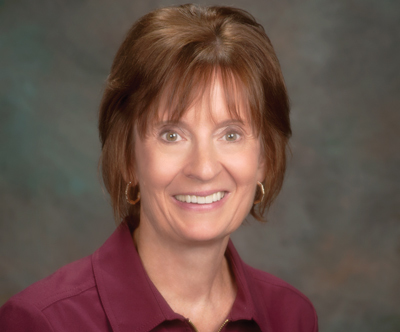 It can be difficult to discern what excites Kathy Thorson more: helping people or promoting her community. The longtime business banker and newly-named community banking president of MetaBank, Sioux Falls, is adept at both.
Thorson has been with MetaBank since 2001. The bank, called First Federal Savings & Loan Association, based in Storm Lake, Iowa, at the time, recently had moved into Sioux Falls. The bank had a strong mortgage portfolio and roots in ag, but Thorson's forte was commercial lending. She'd come from Marquette just as it was being sold to Wells Fargo. Timing was everything. "There were lots of opportunities," she said. "We were making lending decisions around the table in the president's office and Sioux Falls was growing. It was fun growing the bank."
Her focus was on doing business with good people and strong businesses, developers who had "good projects," she said. "We have always been competitive on rates and terms, so we could do that."
Tyler Haahr, the bank's chairman and CEO, told Thorson he preferred stronger credits over numerous credits. He said he slept better at night with that approach. Throughout her tenure, she remembered only one credit that knocked them down a few notches, back in 2005. "That one taught us discipline and how to structure loans," she said.
Since being dubbed America's Boom Town, Sioux Falls has had years of low unemployment and annual inflows of people numbering in the thousands. Last year, new residents to Sioux Falls topped 4,000 and the U.S. Census bureau predicts another 3,200 people will move into town each year for the next 10 years. Lots of millennials, Thorson said. It appears so many young people who couldn't wait to get out of South Dakota now are more than willing to move back.
Thorson gets it. She grew up 20 miles from Sioux Falls and escaped to Dallas after college. "I couldn't wait to leave. But once I was gone, I couldn't wait to come back," she said.   Sioux Falls, with its growth, its job opportunities and its youth, offers a "close-enough" homecoming for most — not a return all the way back to Milbank or Corsica or Chamberlain, not a return to homestead lands, yet back to the home state and a large community that has small-town sensibilities blended with the modestly urbane. "You need to come visit," she said.
All that growth has been a boon to what is now a $5.2 billion bank. Growth has also driven innovation. The name MetaBank was adopted in 2004 — the year the bank turned 50. That same year, the bank bootstrapped Meta Payments Systems, its prepaid card division. Meta Payments gives the bank low-cost, long-duration deposits, which Thorson points to as its competitive advantage in lending. Flush with the deposits, MetaBank was the first institution in Sioux Falls to offer 10-year fixed rate financing on commercial real estate.
Meta also offers a tax refund product, insurance premium lending and now gets a national platform for asset-based lending and leasing through its recently closed acquisition of Troy, Mich.-based Crestmark.
The need to manage all of this growth is why Thorson, who had already been market president of the Sioux Falls banking operation, was given the added responsibilities of overseeing the Des Moines, Storm Lake, Iowa, and Brookings, S.D., banking businesses. Haahr had been head of all of Meta's banking operations but the integration of Crestmark, with its $1.2 billion in assets, $900 million in loans and 300 employees fills his plate aplenty.
"I love being the Sioux Empire market president," Thorson said. "Hopefully I bring something to the table for those other market presidents."
Unconcerned that new responsibilities could overwhelm existing ones, Thorson said she will soon visit the other markets and talk with her fellow market presidents about their challenges. "I have done what they're doing; I am doing what they are doing."
Despite the evolution of MetaBank, now publicly traded and soon to be $6.6 billion, Thorson considers herself a community banker. She gets jazzed by meeting people, working with people, helping people. She volunteers with the Sioux Council Boy Scouts and serves on the boards for the Volunteers of America Foundation, the Sioux Falls Chamber and the Sioux Falls Development Corporation.
But she's more than community minded; she's vivacious and tenacious. "Some of my best customers have taken years to get to MetaBank," Thorson said. She tells her lenders: "You don't give up. You put their name down and reach out to them every three to six months, whatever that looks like, whether it's an email, a text, a thank you note or whatever." And when that customer calls, Thorson said, "you give them the best service possible. It doesn't matter when the call comes."