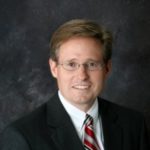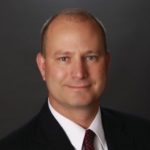 Stephen Erickson has left his position as chief financial officer at Midland States Bancorp, Inc., to take another role at a Michigan financial institution, the Effingham, Ill.-based company announced.
Donald Spring, corporate controller for the company and Midland States Bank, has been promoted to chief accounting officer. He will lead the finance department on an interim basis while Midland conducts an executive search for Erickson's replacement. 
Spring has more than 35 years of accounting experience and has served as Midland's corporate controller since 2009. Previously, he was CFO for First Security Bank and a senior vice president with Old National Bank, Evansville, Ind., among other positions. He has a bachelor's degree in accounting and business administration from the Illinois State University, Normal, Ill., and an MBA from the University of Illinois at Urbana-Champaign.
"We appreciate Steve's many years of service to Midland and wish him well in his future endeavors," said Jeffrey G. Ludwig, president and CEO of Midland.  "Don Spring has been a key member of our finance department for a decade and has done an outstanding job of managing our accounting functions as Midland has grown in scale and complexity.  We are very pleased to recognize his value to Midland."
Erickson joined Midland in 2012 as president of merchant services and most recently prior to holding the CFO title was director of mergers and acquisitions until 2018. Previously, he served as president/CEO and CFO of two different merchant services companies in New York. He has also held positions with Bear Stearns and Goldman Sachs. He has bachelor's and master's degrees in accountancy from the University of Illinois at Urbana-Champaign, and an MBA from New York University.