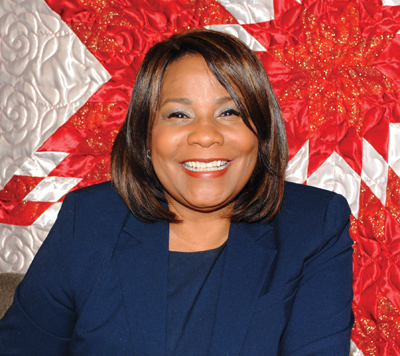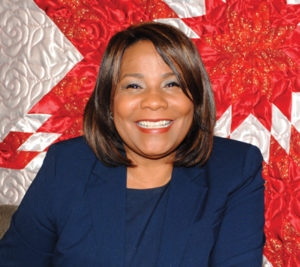 The Federal Reserve Bank of Minneapolis announced that Dorothy Bridges, senior vice president for the Public Programs division, will retire July 1.
"Dorothy has been integral to the bank's efforts to increase our public engagement and a tireless champion for promoting diversity and inclusion," said Neel Kashkari, president, Federal Reserve Bank of Minneapolis. "We look forward to continuing this important work and wish Dorothy the very best in her next chapter."
Bridges joined the Federal Reserve Bank as a senior vice president in June 2011. In that capacity, she has responsibility for the bank's community development, public affairs and communications, and regional outreach functions, along with creating and providing leadership to the Center for Indian Country Development.
Previously, she served as the president and CEO of City First Bank in Washington, D.C., and in the same role at Franklin National Bank in Minneapolis from 1999 to 2008. Prior to joining Franklin National Bank, Bridges was a senior consultant for Barefoot, Marrinan & Associates, a bank regulatory compliance firm, where she focused on issues related to the Community Reinvestment Act and the Fair Lending Act. She has also served on the Minneapolis Fed's Board of Directors and on the Federal Reserve System's Consumer Advisory Council.
Bridges told NorthWestern Financial Review in a 2015 interview that when she resigned from City First Bank she wasn't sure about her next career step. "I submitted my resignation to the bank and within an hour, a business journalist called me and asked 'Are you really going back to Minnesota? I have to tell my friend up there that you're coming back.' And within 30 minutes, I got a call from the Federal Reserve Bank of Minneapolis," she said in the interview. The Federal Reserve Bank of Minneapolis said it wanted her to take a position designed to increase the bank's transparency and help build its connections in the community.
Bridges started her career with First Bank System (now U.S. Bank) in 1979 in Missoula, Mont., as a management trainee, subsequently moving to the bank's headquarters in Minneapolis where she held numerous positions, including president of a $150 million community branch.
"My first job out of college was at First Bank in Montana, and I didn't know a thing about banking," Bridges said in the NorthWestern Financial Review interview. "I didn't even have a checking account. Now that I think about those formative years of my career, what an opportunity that was, to take a bet on an individual with absolutely no knowledge about finance or banking. The only assets I brought to the table were my interpersonal skills and a desire to learn."