Editor's Note: In April, community banks across the country celebrate Community Banking Month. BankBeat has republished this article in collaboration with the Independent Community Bankers of Minnesota to recognize Philip Keithahn of ProGrowth Bank as an outstanding example of the ways community bankers better their communities.
---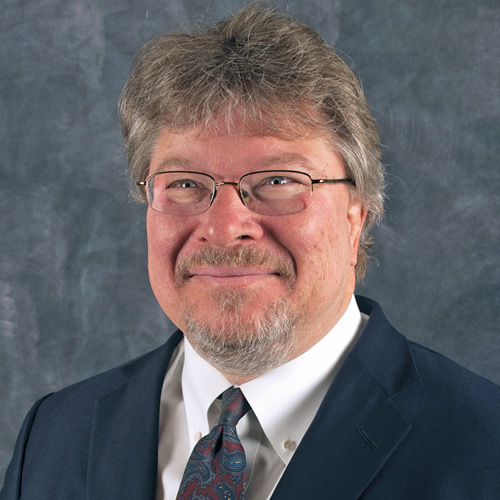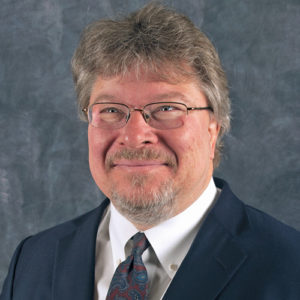 The United States is facing a crisis in rural health care. In the next decade, demand for physicians is projected to grow by up to 133,200 while supply is projected to grow by only three-fourths of that, according to the Association of American Medical Colleges. That leaves a substantial shortfall of doctors.
One Minnesota banker is stepping up to respond, not only to his local community, but to rural towns across the state and the Upper Midwest. Philip Keithahn is chief financial officer of the Minnesota College of Osteopathic Medicine (MNCOM), a proposed graduate medical school in Gaylord, which would educate doctors focused on providing primary care in rural areas.
"What I've realized is when you do the math, it's a pretty scary outlook for rural Minnesota," said Keithahn, who is also chairman of the $142 million ProGrowth Bank, headquartered in nearby Nicollet. "Minnesota is projected to have a shortfall of 2,000 physicians by 2025, and rural areas are even worse off," he said.
Minnesota has 46 counties that fall under the federal definition of rural. Some 18 counties contain micropolitan areas – towns with populations between 10,000 and 50,000. "Kids leave to go to school and they don't come back. The people left behind are older, some are vets, others are those in special need of healthcare," Keithahn said. "We can't do everything expecting people [to get an education] remotely or by driving into the Twin Cities."
Keithahn became involved with MNCOM in 2013 through his work on the RS Fiber Cooperative, which is building a gigabit fiber optic broadband network to connect 10 cities, 17 townships and four counties in south central Minnesota. That project attracted the attention of the Danza Group, which is helping develop MNCOM and has also developed osteopathic schools in several other states, including New York and Nevada. Having the fiber optic network in place was a crucial first step before the school could come to town. The city's proximity to Minneapolis-St. Paul — about 50 miles away — and the availability of a campus building also were deciding factors.
The school will open in 2019 if all goes smoothly in the accreditation process. The school will open with a class of 150 students. Students will attend the college for two years, then be placed in residencies at medical facilities around the state.
Osteopathists, known as DOs, are fully licensed physicians who practice all areas of medicine. Emphasizing a whole-person approach to treatment and care, DOs are trained to listen and partner with their patients to help them get healthy and stay well. They are trained to do more than alleviate pain or treat disease; they approach treatment by gaining a deeper understanding of patients' lifestyle and environment. A DO would treat foot pain caused by kicking a wall, for example, Keithahn said. "They would also ask why you kicked the wall in the first place," he said.
DOs go through the same testing requirements and three-year residency programs as other doctors, and they can prescribe medications. From a regulatory standpoint, MD and DO programs are on a merger course over the next five years, Keithahn said.
There is a complementary relationship between MNCOM's osteopathic graduates and more mainstream practitioners, Keithahn added. In rural areas where qualified physicians are few and far between, stopping first at an osteopathic general practitioner would be the first step to cover more common ailments and general care before moving on to a specialist if they desire.
Keithahn, a third-generation owner at ProGrowth Bank, has worked there since 1990 after getting his start in agribusiness lending at Norwest Bank in the 1980s. While still very involved in running ProGrowth, Keithahn said he has relied increasingly on his bank team as commitments to MNCOM ramped up and he became CFO for the school.
"Originally I saw the school as an economic development project," he said. "Then my role expanded and I realized I needed to step back from the bank a bit and focus on something that doesn't just benefit my bank or my community, but the entire state. I'm fortunate that I'm in the phase of life and have the people around me who can step up."
Keithahn also wants to push for a better network of clinics and wellness centers to cater to all health needs in rural communities, especially for the aging population. If Keithahn's plans come to fruition, MNCOM's students − who will be from rural Minnesota and who will have had their schooling and residency in rural Minnesota − will have attractive employment options at clinics and wellness centers in rural Minnesota.
Keithahn and his wife Sue are recipients of the Sertoma Service to Mankind award.