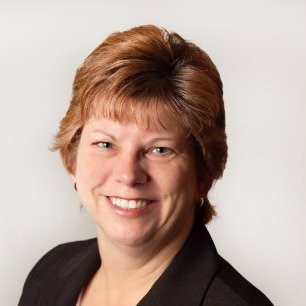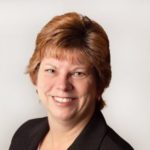 Independent Bank, Grand Rapids, Mich., named Ronia Kruse to its boards of the corporation and the bank. She will also be on the corporation's audit committee. 
Kruse is the founder and CEO of the talent development and solutions firm, OpTech, LLC and OpTech Solutions, which has provided analytics, cyber security and application development innovation services to Fortune 1000 and government clients. 
"We are delighted to add Ronia to the boards of directors of both our parent company and the bank," said William B. "Brad" Kessel, president and CEO of the $3.4 billion Independent Bank Corporation, Independent Bank's holding company. "She is a dynamic executive who brings us a unique ability to leverage technology, develop talent and provide insight on the digital economy."
Before her OpTech endeavor, Kruse was a senior tax consultant for a big 4 CPA firm, where she specialized in international tax planning. As a CPA, Kruse has been active in a gamut of organizations including on the investment committee of Belle Michigan, where she evaluated potential emerging technology portfolio companies. 
"[Kruse's] background with a big 4 CPA firm makes Ronia an important addition to our organization," Kessel said.
"I am excited to join the board of directors of Independent Bank Corporation," Kruse said. "I believe that my abilities as a strategic change agent and understanding technology disruption as well as my passion for inspiring others will be beneficial to the organization."
The new board member has a Bachelor of Science in accounting and a Master of Science in taxation from Wayne State University, Detroit, Mich.
In Little Falls, Minn., Pine Country Bank also appointed Rosi Przybilla to serve on its board of directors. 
Przybilla is the owner of the town's Marshik Insurance Agency, which provides coverage for families, homes and businesses. She started as a secretary at the agency in 1980 and purchased the business in 2013. 
Przybilla has a passion for community involvement. The entrepreneur served on boards for the Pine Grove Zoo, Little Fall Chamber of Commerce, and Habitat for Humanity, Morrison County. The Little Falls local is a member of the St. Michaels Christian Women, the Little Falls Dandee lions and Little Falls Business Association.
"Pine Country Bank is well-known for its support of our communities and non-profits and that's always been impressive to me," Przybilla said. "I've been proud to be a customer of the bank over the years and now am truly honored to be on the board of directors of such a reputable institution," she said.
"Rosi brings business acumen and leadership experience to our board as a local female entrepreneur," said Rob Ronning, president of the $174 million Pine Country Bank. "She provides insight on being a personal and business customer of the bank and believes in supporting the community like we do."