The years from 2008 to 2010 weren't fun for bankers. Yet, those were the years Andy Schornack credits as the set-up for his current success as the president and CEO of Flagship Bank Minnesota, Wayzata.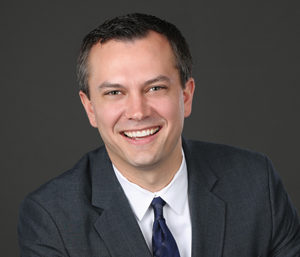 "I'm hopeful that cutting my teeth during the Great Recession will only play out well for Flagship Bank and me as we go forward," Schornack said, likening the 2008-2010 experience to getting a law degree without attending law school. "You're working with people where the business is their livelihood, and they have employees and other people who look to them, but at the same time, there's a lot of strategy that goes into some of those deals. That can be kind of exciting and challenging in a good way, even with workouts."
Schornack started at First Commercial Bank, Bloomington, Minn., in 2005 as a part-time intern while getting his MBA from the University of St. Thomas. He joined the bank full-time after graduation in 2006, and had a few good years before things started going downhill.
Schornack and another First Commercial lender – who followed him to Flagship after its acquisition – were handling well over $200 million in loans between them at the age of 25. The situation brought Schornack experience he originally hadn't bargained for.
"If I was born a generation earlier, I might have been ten years into the job before I had experience like that," he said. "It gave me experience I otherwise wouldn't have had in a very short period of time… Working through troubled loans has given me more skills than just sitting on the desk learning loan administration."
He started keeping a notebook of observations on his experience, inspired by more seasoned bankers who said they'd never witnessed something like the Recession before.
After First Commercial was closed by state regulators in September 2012, Schornack spent eight months with Republic Bank & Trust Company, Louisville, Ky., which bought the failed bank. In 2013, he was part of a group of investors who bought Flagship Bank Minnesota, which he joined as president in May of that year, tasked with stabilizing the loan portfolio and generating deeper relationships with current customers.
The move has worked. Noncurrent loans to loans decreased from 1.25 percent at the end of 2013 to 0.48 percent at the end of 2015, and net charge-offs to loans dropped to 0.03 percent from 1.76 percent. In those two years, return on assets rose to 0.54 percent from negative 0.47 percent, and return on equity rose to 4.07 percent from negative 4.47 percent.
Besides bringing the bank's loan quality up to snuff, Schornack focused on internal improvements and updating the bank's product offerings. The bank completed a manual core conversion and updated its website and mobile banking presence.
"For a younger banker, he's seasoned way beyond his years," said Scott Coleman, an attorney with Minneapolis law firm Lindquist & Vennum who has worked with Schornack. "I've seen him work in more stressful situations than most bankers face. When he stepped into the current position with Flagship, it had been battered a bit in the financial crisis and had some recovery work to do. He dived right into it. I've watched him deal with the FDIC and the state, and they quickly came to realize that he was committed to moving forward in a good way."
Now that Schornack's set the $101 million Flagship well on its way, he's turned his sights outward. Along with a group of other investors, he bought the $82 million Landmark Community Bank, Isanti, early last year. Schornack is CEO of the bank's holding company, and plans to merge Landmark into Flagship next year are underway. The move will give Flagship a nice ring of branches around the western suburbs, and Schornack is shepherding Landmark with a similar eye to cleaning up its portfolio.
Another goal for Schornack is raising the bank's visibility in its hometown. Their Wayzata office is moving to a location a few blocks away later this summer; the new landlord had never heard of them, even though the bank has been there for more than 10 years.
To increase the bank's profile, Schornack decided to step up the bank's marketing efforts. He's set a brisk pace of social media patter, both for the bank and personally. "It comes back to complacency. If you're not reaching out, someone else will fill that niche," he said. "Social media is a long game. You will not build 1,000 followers who will engage with you in a month. It takes time and consistency."
Schornack's passion is evident in how he talks about community banking generally, and about Flagship and Landmark. "You can't sit on your hands," he said, outlining his general principles for success. "You have to keep pushing forward. That's the strategy we've used at Flagship and Landmark; it's the strategy we'll keep using going forward."
This feature was originally published in July 2016, when Schornack was honored as a Rising Star in Banking.