About a year into a midcareer stint in bank consulting at RSM, Karin Taylor found herself doing something for which she hadn't been hired — leading the bank consulting practice. The partner who had hired Taylor left about six months in and her manager followed soon thereafter. So Taylor stepped up.
Taylor is one of five "Outstanding Women in Banking" being honored by BankBeat. The Outstanding Women in Banking program is sponsored by Shazam.
Although Taylor, senior vice president and chief risk officer at Iowa City-based MidWestOne Bank, spent the first part of her career at a small North Dakota bank, the jump to bank consulting in 2004 brought a new set of challenges from which to learn: interacting with many different organizations and personalities could be dizzying, but also invigorating, she said; focusing on sales efforts to grow the practice also was a shift. These skills transferred well when Taylor returned to banking via Twin Cities-based Central Bank.
Her transition back into banking came at a crucial time for Central. It was in the middle of a slew of acquisitions of failed banks. Two had been completed before Taylor arrived, two were in process, and two more would soon follow.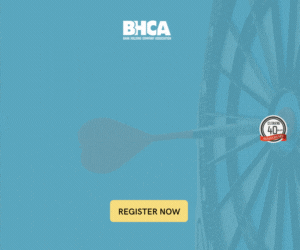 That unique growth spurt meant Central employees, including Taylor, had to learn new skills rapidly, whether for loss share agreements, moving into a larger asset size category or integrating new employees from acquired banks. The adaptability and eagerness for learning Taylor had honed earlier in her career served her well.
"Everybody was learning there, even the accounting departments. You put your best foot forward, tried your best and learned from your mistakes," Taylor said. "Both those years at RSM were tremendous growth years for me — it was 'all hands on deck,' and there were things that needed to be done so you just figured them out."
When the dust settled in October 2011, Central Bank, led by John Morrison, Kurt Weise, and Larry Albert, had gone from $431 million in assets and six locations in one state to more than $1 billion in assets and 19 locations in three states, all in the matter of 26 months. The calm wouldn't last long, for in 2014 Central joined MidWestOne Bank in a merger of equals, and that brought more changes that Taylor conquered in stride. Now compliance, BSA, internal review, audit and SOX, loan review manager, and legal all report to her. She chairs the bank's enterprise risk management committee as well.
Living and working primarily in Minnesota, Taylor travels to Iowa several times each month to monitor the members of her team, some of whom function as one-person departments within larger MidWestOne offices. "You have to be really intentional about [staying connected]," Taylor said. "Some of those informal conversations, when you're getting coffee, can be incredibly important."
Taylor has more than proven herself equal to the task, according to MidWestOne officials. "Our company struggled to grasp just what an effective enterprise risk management committee should do," said CEO Charles Funk. In Taylor's two years as chair of the committee, she's implemented numerous improvements, most recently an automated reporting structure which increases efficiencies and employee ownership of risk.
Weise, now a MidWestOne director, praised her ability to pivot from integration of the failed banks to post-crisis growth and the merger. "As the risk environment has continued to evolve post-crisis, Karin's communication and reporting to the board have been critical," he said. "Karin brings a calm, organized approach to subjects that are very difficult for the company and the board to evaluate with respect to overall risk."
Passing on her knowledge to the next generation is a passion of Taylor's, both through an internal mentoring program which MidWestOne is expanding to Minnesota and through external opportunities. Having recently completed the Graduate School of Banking at Colorado, Boulder, Taylor committed to work with current students as a strategic topic advisor. She encourages young bankers to do two things on their career paths: speak up and trust their gut.
Taylor described herself as reserved by nature, someone who began her career as shy and who worked hard to find her voice over time. "Most groups that you're working in, they're looking for ideas and looking for those perspectives," she said. "I can think of a number of times where I did not trust my gut for one reason or another, and that was the wrong choice. I've never regretted going with my gut; I have regretted doing something different because somebody else wanted things that way."
Her advice to others: Speak up!
Taylor cited many who have inspired her own aspirations, including early managers, the Central leadership team and Funk, but stressed the power of seeing other women in leadership roles. "I had role models of female leadership from very early on in my career… It was just normal for me. I just expected to see women in those roles," she said. "Because I had those early influences, I never questioned my ability to be involved or to lead."
UPDATE: On Nov. 12, 2018, Taylor left MidWestOne Bank and took a position as chief risk officer and executive vice president at Alerus Financial, which is based in Grand Forks, N.D.