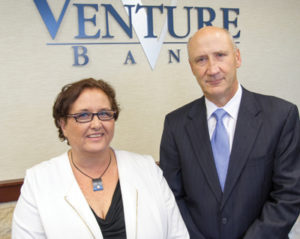 Choice Financial Holdings, Inc., Fargo, N.D., announced it is acquiring Venture Bank, Bloomington, Minn., giving the growing organization a formidable foothold in the Minneapolis-St. Paul marketplace. The deal was announced Feb. 20 and is pending regulatory approval.
Choice Financial is the holding company for Choice Financial Group, a community bank with $1.26 billion in assets and 19 offices in North Dakota and Minnesota. Venture Bank, with $730 million in assets, specializes in business banking and has four offices in the Twin Cities area.  
"We began this process with a goal of choosing a bank partner that aligns with our culture and our commitment to delivering value to our clients that goes beyond typical business banking," said Michael Zenk, president of Venture Bank.
"We are very excited about this new partnership with Venture Bank and the opportunity to expand into a new market," said Brian Johnson, CEO at Choice Financial. "At Choice Financial we have a reputation for putting our clients and employees first. As we sought opportunities to diversify, finding a bank that shares a similar vision and values was critical and we feel that Venture Bank is a great fit."
The acquisition is expected to be finalized in third quarter.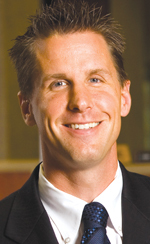 FinPro Capital Advisors, Inc., acted as financial advisor to Choice Financial Holdings Inc., and its legal counsel was Reinhart Boerner Van Deuren. Oak Ridge Financial Services acted as financial advisor to Venture Bank and its legal counsel was Winthrop & Weinstine.  
Venture Bank was founded in 2001 by Zenk and Gwen Stanley, who serves as the bank's executive vice president and chief financial officer. Both left Associated Bank to start their own new bank, which was profitable 11 months after opening its doors. The pair both worked at Riverside Community Bank of Minneapolis when that bank was purchased by Associated in 1999.