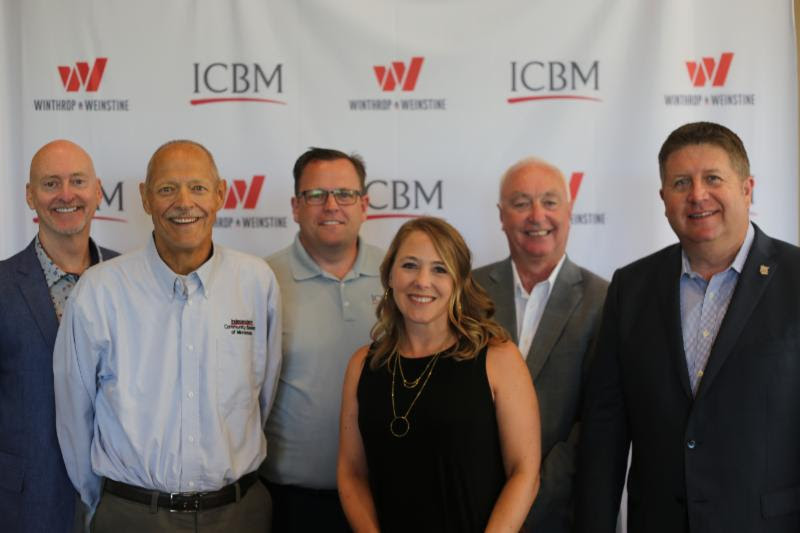 Prioritizing industry advocacy efforts and mentoring the next generation of community bankers tops the lists of priorities for Bernie Gaytko, newly elected chair of the Independent Community Bankers of Minnesota. Other 2019-2020 executive committee members elected at ICBM's annual convention earlier this month include:
Chair Elect Al Berube, Farmers and Merchants  State Bank of New York Mills

Vice Chair Anita Drentlaw, New Market Bank, Elko New Market

Treasurer Mark Toombs, President of The First State Bank of Rosemount

Past Chair Lon Rylander, president and CEO of First State Bank of Ashby
"I've been involved with the D.C. summit for about five trips to Washington, and the one thing that I found on my visits out there is how important it is to be in front of your legislators," said Gaytko, who is president and CEO of First National Bank of Waseca. "It's one thing writing a letter and filling out a form letter. It's another thing going in person and shaking their hand, letting them know who you are."
Gaytko has lead the $135 million First National Bank since 2001. He was convinced by his father-in-law to join the bank in 1995 as vice president of marketing after beginning his career as a sales manager with Nestle.
"You have to spark that passion for community banking [in young bankers] like my father-in-law did in me 24 years ago," he said. "I want to try to engage them. I look around at the young talent that we have and I keep pushing all of my managers to get them to a networking event…That's where you get the stickiness."
Gaytko's message about the importance of in-person advocacy was echoed by Rebeca Romero Rainy, president and CEO of the Independent Community Bankers of America, who addressed attendees at the Bemidji meeting.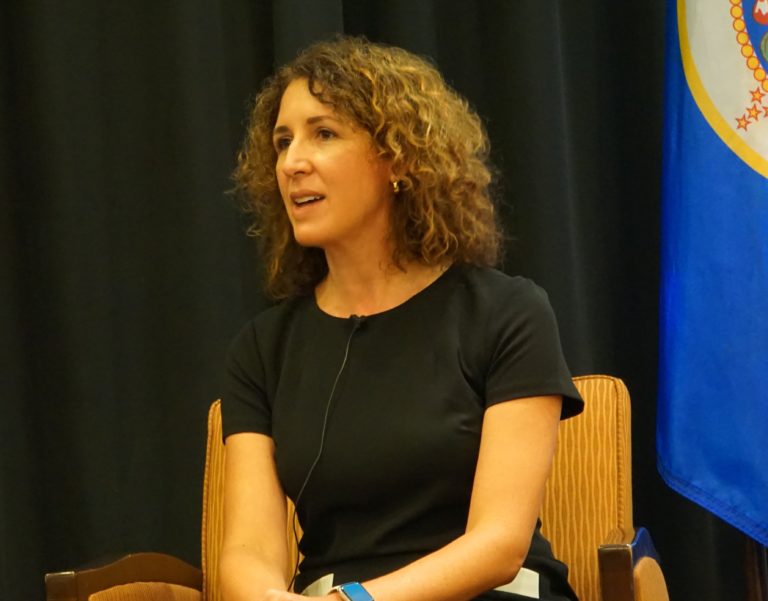 Romero Rainey cited passage of reg reform bill S. 2155, which took "eight years of letters and petitions and visits," she said. "And when the moment came, when the opportunity was right, we got it over the finish line. But it was that eight years of efforts and trips to the hill and letters that made that happen."
Romero Rainey urged bankers to get involved and recruit their employees, especially young ones, to get involved as well.
"If you take anything away, remember as you get those calls to action, as you get the opportunity to come, whether it's a day at the Capitol here in the state or the one in D.C., please get involved," Romero Rainey said as she closed her final speech. "Encourage your staff to get involved — it truly makes the difference."