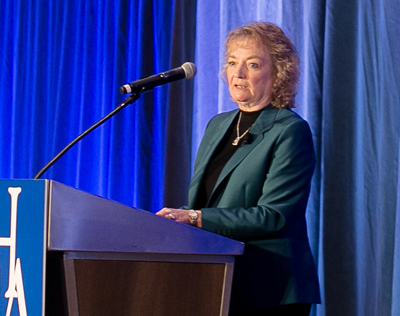 Merger and acquisition activity in the banking industry continues to touch about 5 percent of the nation's banks. Roughly, the industry loses a bank every business day. As some new investor groups come forward, an acquisition doesn't always mean the loss of a charter, but usually it does.
S. 2155, the reg relief bill passed in May, is likely to mean an increase in the number of potential buyers. Karen Grandstrand of the Fredrikson & Byron law firm in Minneapolis noted at the Bank Holding Company Association Fall Seminar in early October that the new law changes the meaning of "Systemically Important Financial Institution," a designation created by the Dodd-Frank Act. Banks and holding companies with this designation are subject to heightened regulatory scrutiny, including a requirement to conduct stress tests. The original Dodd-Frank law applied the SIFI designation to any bank holding company with assets of $50 billion or more, which currently includes 45 institutions. The reg relief law raised the threshold for SIFI designation to $100 billion in assets, and on Nov. 24, 2019, that threshold will increase to institutions with $250 billion in assets.
That means that upon passage of the law, seven bank holding companies got out from under the SIFI designation. A year from now, another 23 holding companies will shed the SIFI title. Right now, there are six holding companies with assets of $40 billion to $50 billion. That means there are a lot of banks that can consider an acquisition that previously might have avoided such consideration for fear of triggering the SIFI designation. And, with the strong economy, banks that can pay with stock are in position to pay more for targets than acquirers who only have cash to offer.
With respect to the economy, people are clearly expecting a correction. It's impossible to tell when it will come or how severe it will be, but the general feeling I get from people who really watch this stuff closely seems to indicate bankers and business owners should be developing plans that reflect some kind of economic downturn in the foreseeable future.