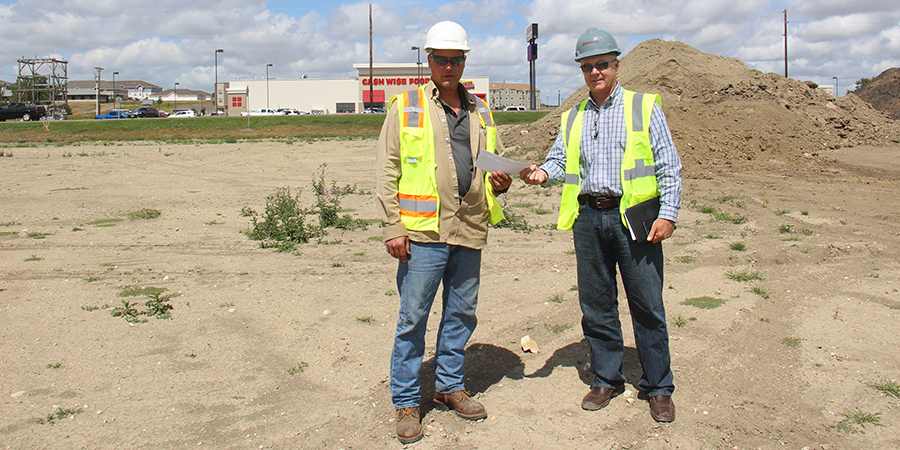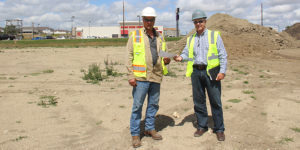 North Dakota's The Bank of Tioga announced a gift of $12,500 for development of an outdoor ice rink as part of the new Tioga community center.
The donation was made to the Tioga Area Economic Development Corporation, which has steered the $5.2 million project.  Due to budget constraints, the ice rink was earlier removed from the original project. In a recent building planning meeting, The Bank of Tioga proposed a donation to help make this featured attraction and community showpiece possible. This donation allowed the ice rink to be put back into the budget.
"We again appreciate the generosity of The Bank of Tioga in making this donation. Getting the ice rink back into the project will be a nice complement to the community center and will surely be enjoyed by everyone who uses it," said Chris Norgaard, president of the Tioga Area Economic Development Corporation.
In 2016, The Bank of Tioga also made a $100,000 donation to jump start the fundraising efforts for the community center project.  Since then, construction has started with an estimated completion date by year-end 2018.
"We are excited to give back to our community in this way, as this donation will now make the outdoor ice rink possible.  The outdoor ice rink will be a featured attraction, "said David Grubb, market president of The Bank of Tioga. "We are hopeful this will be a catalyst for more financial participation to complete this exciting project which will improve the quality of life for people from Tioga and the surrounding area."
The Bank of Tioga, with $349 million in assets, was chartered in 1951 and was acquired by TS Banking Group, Treynor, Iowa, in 2014. It has two offices in Tioga and Crosby, N.D.