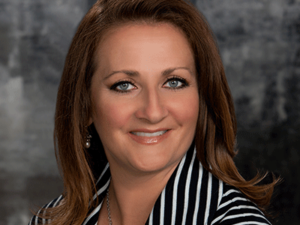 Keeping a small town afloat requires lots of moving cogs and cooperation, and few people know this better than Christie Obenauer, president and CEO of Union State Bank of Hazen, N.D. Egos, even among competitors, must be checked at the door. 
"We must collaborate as organizations and even as fellow banks in order to get big things done," said Obenauer, one of six bankers honored by BankBeat as an Outstanding Woman in Banking (the program is sponsored by SHAZAM). "You check your ego at the door and don't look for notoriety or for the limelight. Can you really make a point of sitting at the table together and grinding it out and saying, 'How can we figure this out together?'"
Obenauer sits on the board of Sakakawea Medical Center and has shepherded this linchpin of Mercer County through more than one crisis. Shortly after Obenauer joined the board in 2003, the hospital's CEO resigned, leaving it in dire financial straits. The hospital lost about $377,000 on patient revenue (of nearly $5 million) in fiscal 2003. She guided a search for his replacement, helped write a strategic plan to guide the clinic's budget back into the black, then spearheaded another CEO search in 2010 when the position fell vacant again — all of this in addition to helping oversee day-to-day operations at the clinic. Over a six-month span, she spent 10 hours a week reviewing resumes, contacting and interviewing candidates with the board, and giving tours to candidates' spouses. Attracting and keeping staff in small, rural towns isn't difficult for banks alone.
Medical care isn't the only thing a thriving community needs, however, and Obenauer has worked to fill other gaps. "People were deciding not to work [in Hazen] because they couldn't find daycare," Obenauer said. Dire straits for a town of 2,411. Working with community stakeholders, she brought together a childcare cooperative in a recently closed church building which currently cares for 88 children.
Besides her contributions to the wider community, Obenauer's leadership has helped the bank weather the challenges of boom years and the stresses of leaner times. During the heady late aughts when housing was in short supply while the state was in what Obenauer called "its little golden bubble," she and her staff put together deals to keep the prefabricated houses flowing into the western part of the state. "That was a challenge and an opportunity for us," she said. "We pushed the envelope and I think helped that process along."
Those opportunities balanced out the participations in commercial real estate the bank had outside the state. With participations, "you're just on the roller coaster with everybody else," Obenauer said. "Charging loans down and reserving up and doing deep dives into impairment analysis and trying to update collateral and cash flows and all of that. It was super stressful." 
Excess liquidity also caused headaches at the time, as envious as that problem might sound today. "It's almost incomprehensible to think that we would ever get into that position, but it puts an extreme amount of pressure on capital," she said. "It really caused us to pause in our ALCO meetings to say, how are we going to do this? We can't just fly by the seat of our pants. We have to have a plan." Based on those experiences, staff rewrote policies and procedures to strengthen the more than 100-year-old bank.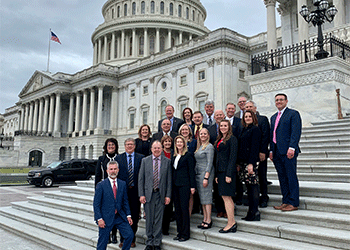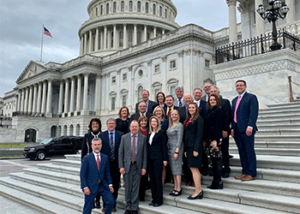 Obenauer spent the early part of her career at Farmers and Merchants State Bank in Meridian, Idaho, and at Wells Fargo Bank in Bismarck, N.D., before joining the bank her father, Harvey Huber, led from 1978 to 1998. (He also sat on the hospital board.) When she  joined Union State in 2002, Obenauer became the fourth generation in her family to lead the $146 million bank.
Obenauer's contributions aren't contained by county lines — she's begun her progression through the chairs at the North Dakota Bankers Association, and is currently chair of the alumni association at the Graduate School of Banking at Colorado, Boulder.
Whether it's medical or childcare needs, rewriting policies or lending expertise to graduate school students, Obenauer has stepped up to meet the needs of her bank, her industry and her community. 
"You try to recognize the need and then answer it," she said. "It is a demonstration that it isn't just about the dollar. It isn't just about making money; it's about making a difference."